When matched with a 4.0m front mower, the working width of the EasyCut B1050 CV (Collect), one of two new butterfly mower conditioners, is 10.45m. The second newcomer is the EasyCut B880 CV/ CR (Collect).
Both mowers are equipped standard with the EasyCut cutter bar, including integrated impact damage protection. The mower arms on the smaller machine are adjusted mechanically in two positions to a working width of 8.52m or 8.72m. Hydraulic adjustment of the larger model provides stepless working width adjustment from 9.30m to 10.45m.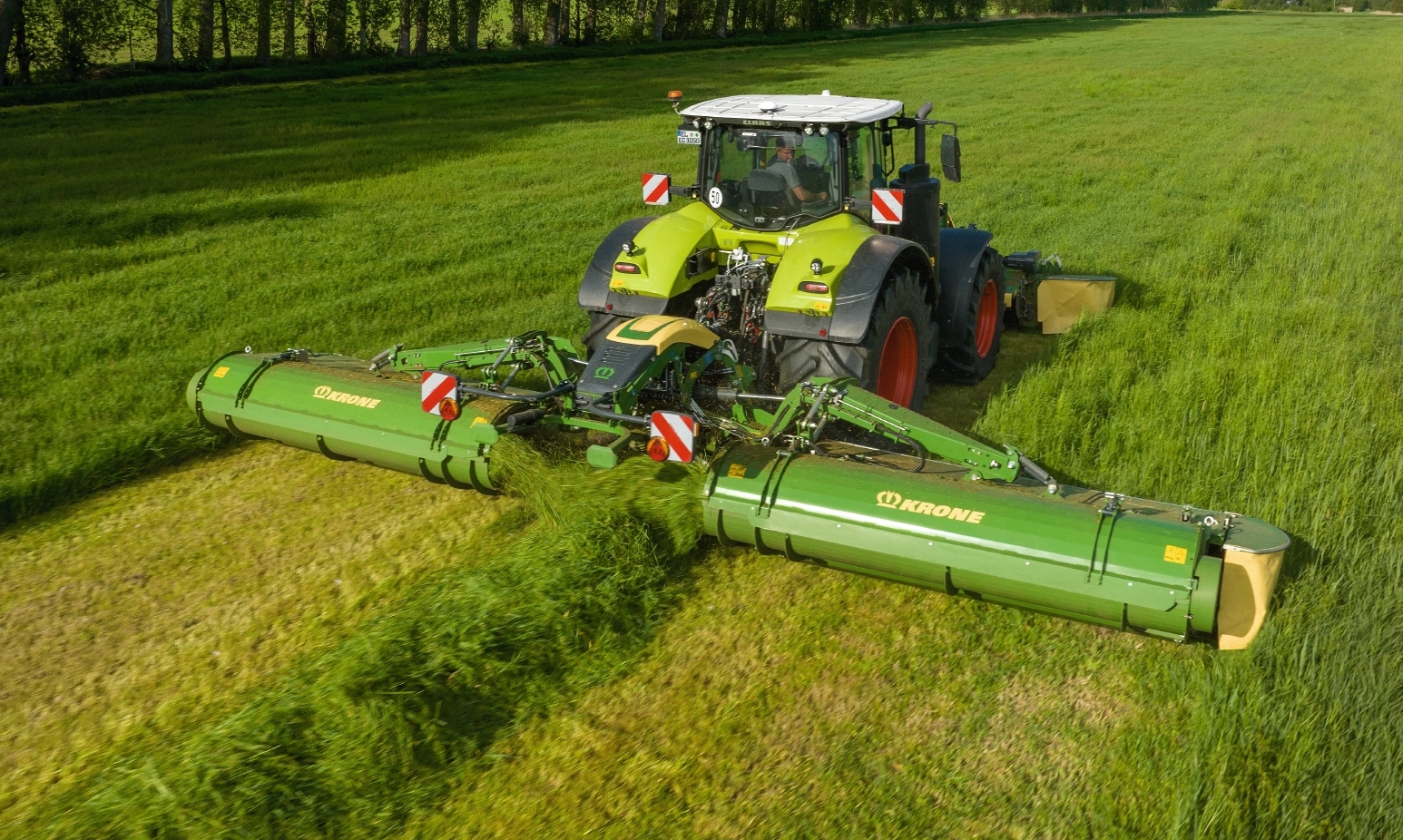 Both mowers are equipped with hydraulic cross conveyor belts to create a swath while mowing. Said to be ideal in light crops and whole crop silage, belt speed is adjusted from the cab and the belts can be switched on and off individually.
Alternatively, swath merging on the EasyCut B1050 CV can be done with the optional Big-Swath auger conveyors. Familiar from the self-propelled Big M, these comprise 45cm-diameter augers behind the CV conditioner.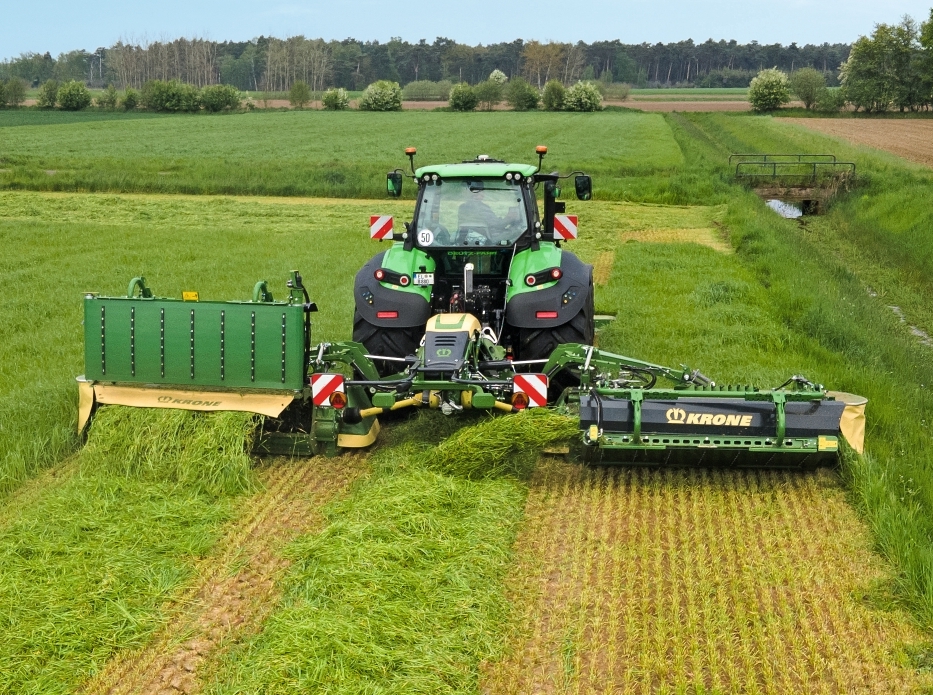 The B880 CR (Collect) is available with a roller conditioner for leafy crops, such as alfalfa. Hydraulic functions of the B880 CV/CR, such as lifting the mower units on one or two sides or swivelling the cross conveyor belts in and out, can be preselected electrically as standard.
Transport height of the two mowers is below 4.0m, and both are parked on hydraulically telescoping support jacks.
For more up-to-date farming news click here and subscribe now to profi and save 47%.