The Italian tractor maker will have a number of updates on show at Agritechnica next month, including the new X5 P3 Drive range, but the big news has to be the larger and roomier 'Clever Cab' that is going to make its way onto the X7 short wheelbase, X7.6 and X8 models.
Not only is there more headroom, it also gains an improved finish and improved ergonomics of the controls. The seat has 12cm of fore/aft travel too. A rail for mounting control boxes on the right has also been added while there are more connectivity options which can be accessed through the app.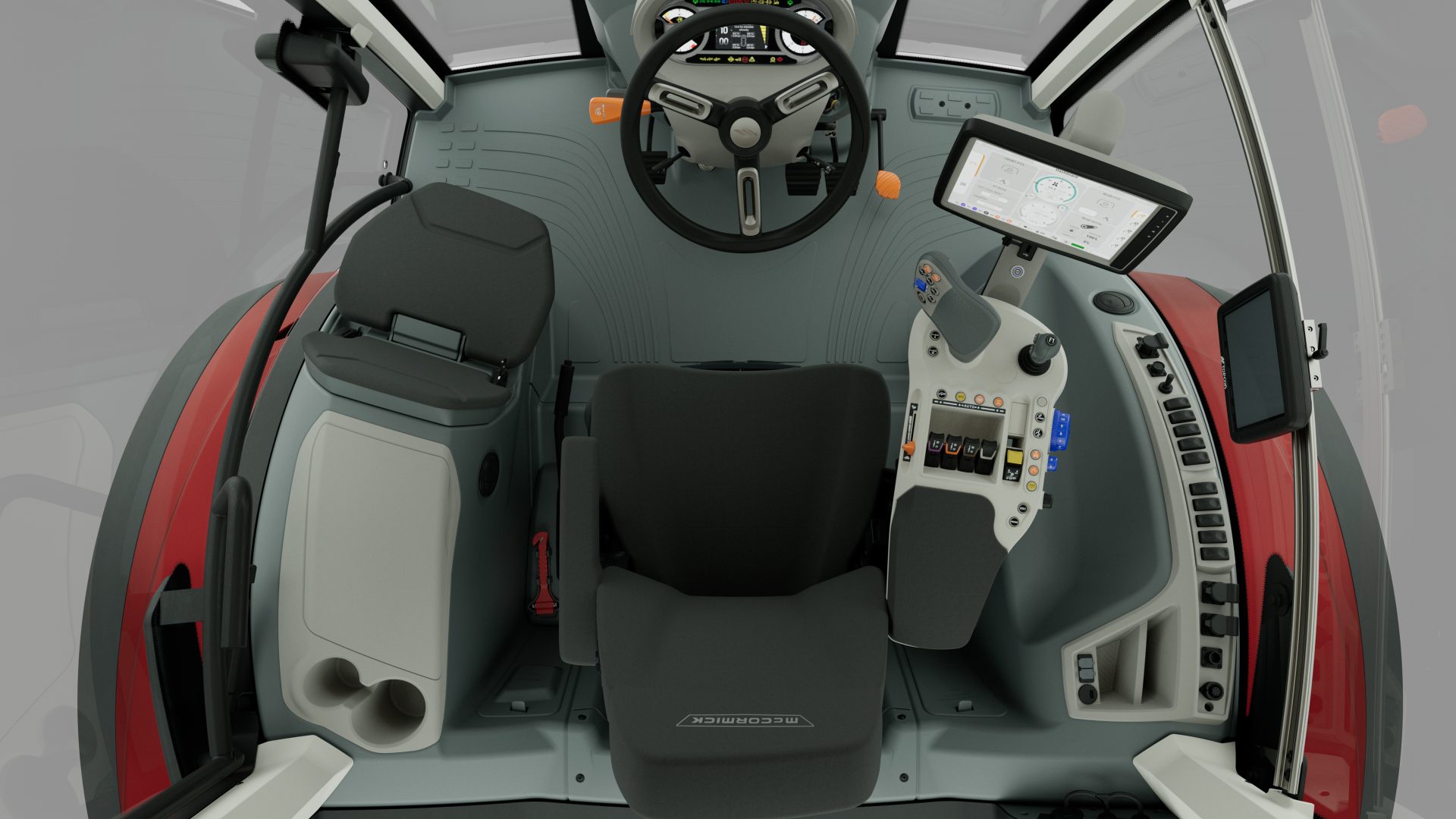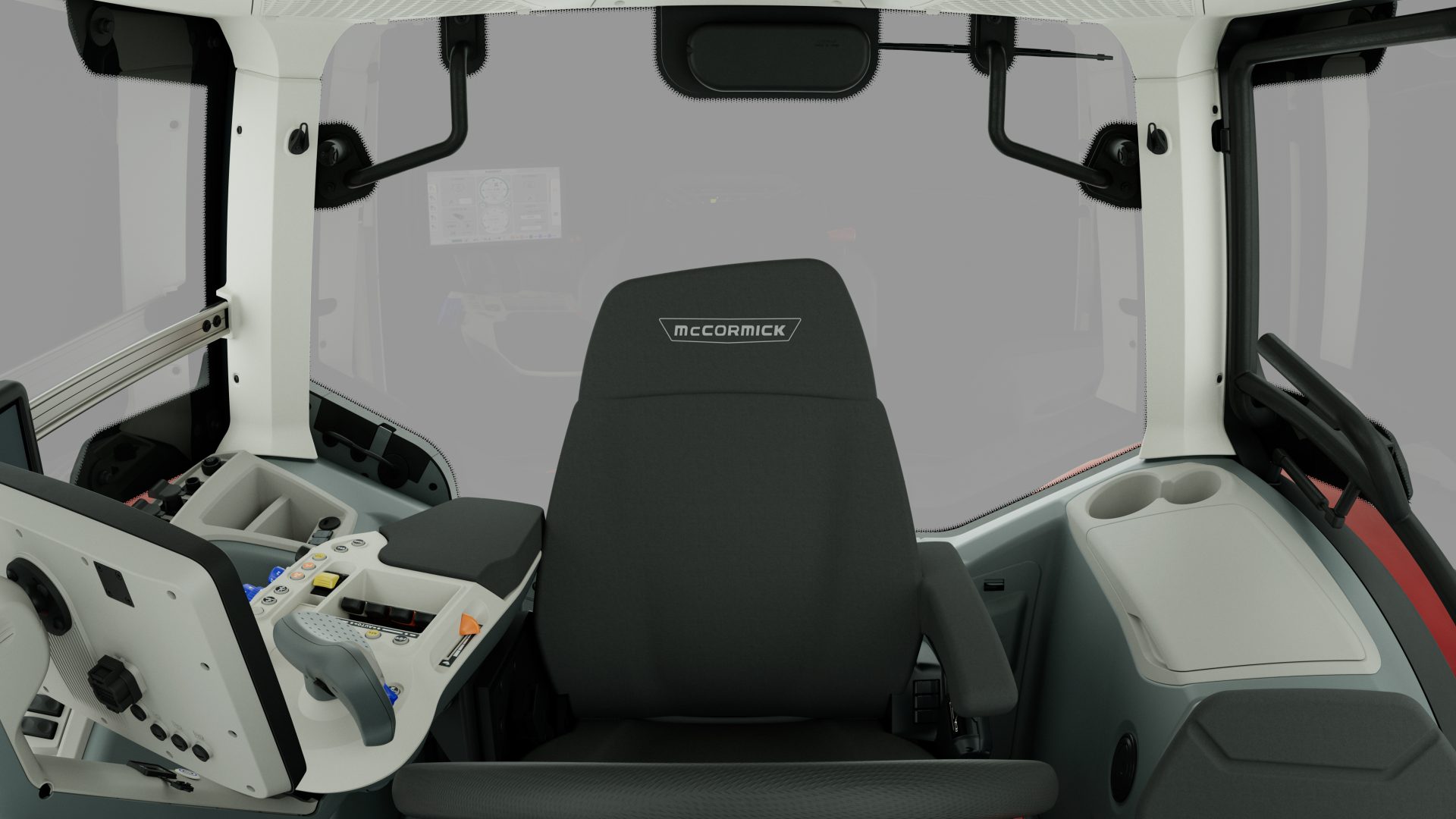 To reduce the burden on the air-con system, and therefore save power, the cab glass has been changed. Sourced from glazing specialist Saint Gobain, this is said to reduce the external heat transfer by 2-6 deg. And it is not just a summer time benefit, it also helps keep the cab warm in winter. Other changes with the new operator accommodation include an improved LED package.
New transmission in the X5
Also new to the McCormick range is the X5 P3 Drive, a 100, 110 and 120 model line up with a robotised gear change. The total number of ratios is 36F/12R or a 48/16 with the creeper range.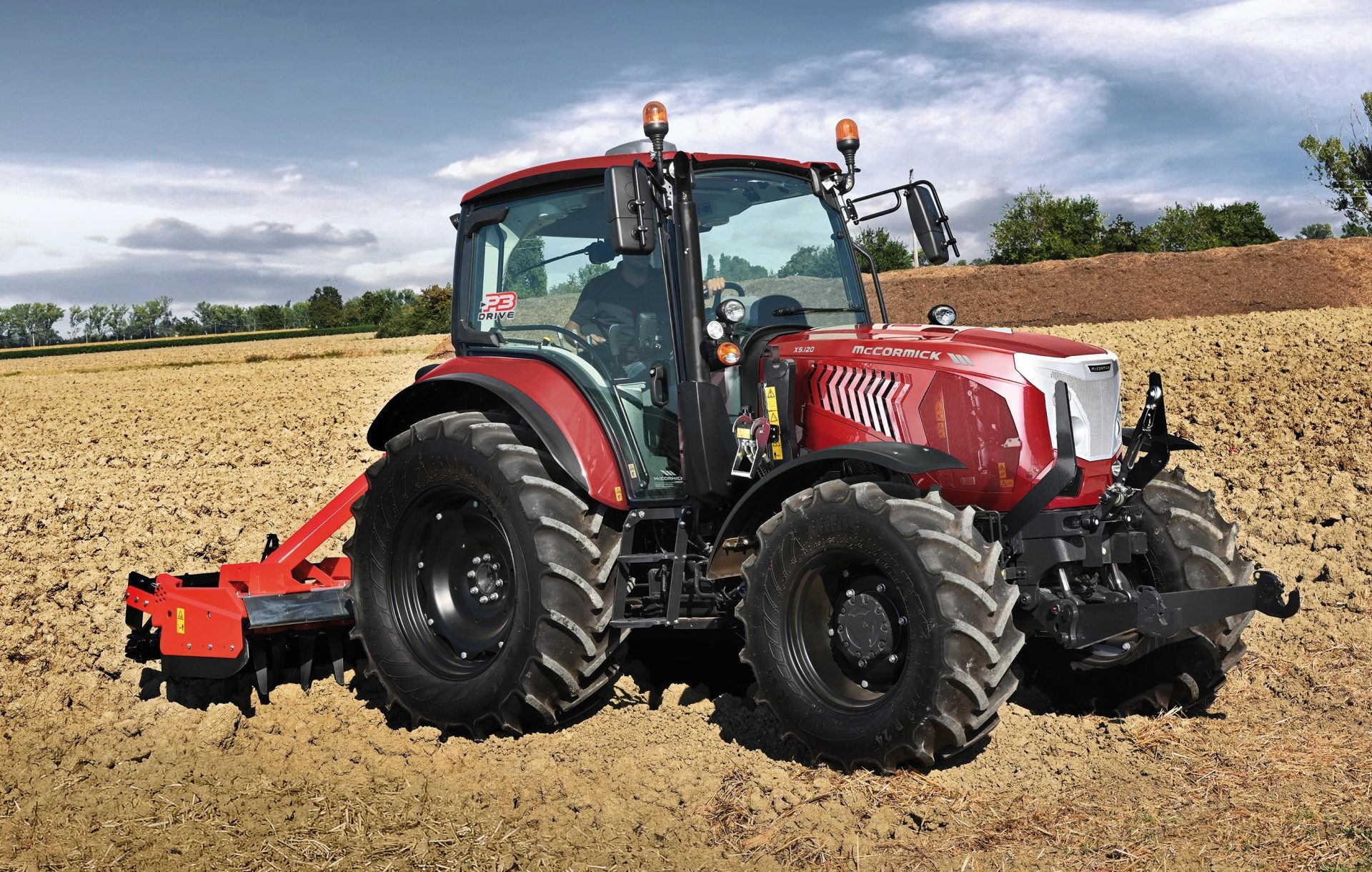 This new in-house developed and made box has three powershifts, automated four-speed gear change and three ranges. Controlled via the joystick, the Auto PowerShift function automatically engages the gear as speed increases both in the field and on the road.
Supplying the muscle is a 3.6l, four-pot, FPT F36 Stage V block delivering 95-114hp. Full power is always available and maximum torque ranges from 395 to 460Nm, all in a compact tractor with a wheelbase of 2.3m.
Introduced for the first time on this model is the Advanced Driving System+, which allows advanced management of steering functions, such as automatic wheel realignment in road mode, and a system that increases steering wheel stiffness as speed increases for automotive-style driving comfort. Rear and front lift capacities are 4.5t and 2.2t, respectively and front axle and cab suspension are also on the spec sheet.
For more up-to-date farming news click here and subscribe now to profi and save 47%.