Kuhn will unveil its first mechanical hoes at Agritechnica next month. Initially there will be two ranges: Rowliner and Tineliner. A third will follow in 2025.
Offering farmers looking to use fewer pesticides with more options, the technical information is limited this side of the show, but the Rowliner row-crop cultivator will be available in six to 12 row configurations and the Tineliner tine weeders in working widths from 6.0-12m. These will be joined by Starliner rotary hoes in 2025.
Kuhn adding mechanical hoes to the mix is an interesting development. Last summer, the company unveiled some of the new machines it will bring to Agritechnica at an international press meeting at Saverne HQ in France.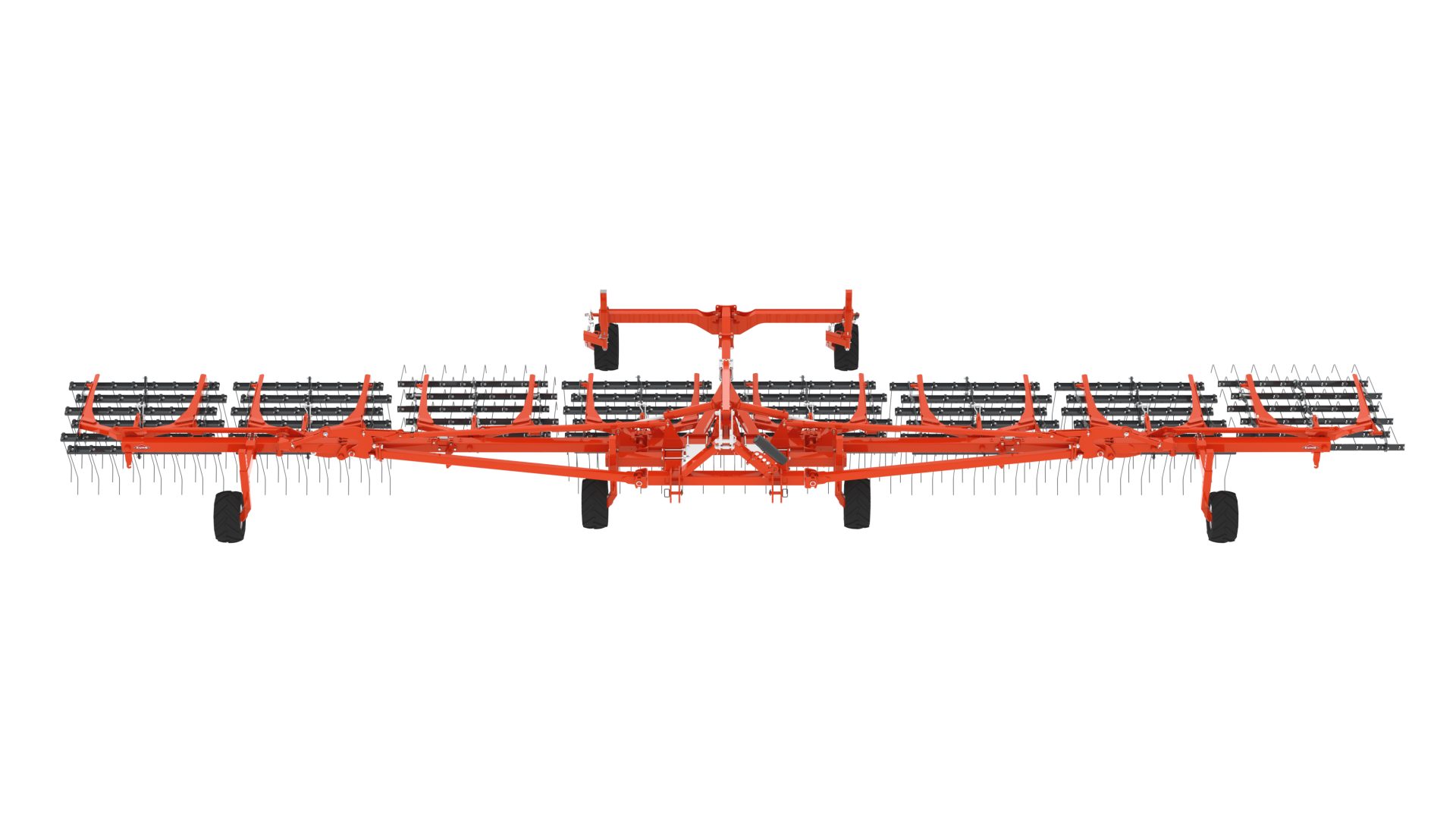 The Tineliner tine weeder will be available in working widths from 6.0-12m.
One of the questions was about Kuhn adding mechanical hoes to the portfolio. The answer from senior management was that the company is closely monitoring the market. 'It is an interesting segment, but size wise it is a limited market worldwide,' was the message.
Of course, it is highly likely that Kuhn was already testing its first mechanical hoes in secrecy, but was not ready to talk about them at last July's press event. Afterall, it must be difficult for the company not to join the likes of Amazone, Kverneland, Lemken, Pöttinger and Väderstad, all of which now offer mechanical hoes.
It remains to be seen if the Rowliner and Tineliner were developed in-house or outsourced. We do not have to wait long to find out and both machines will be on the Kuhn stand at Agritechnica in Hanover, which starts on November 12, 2023.
For more up-to-date farming news click here and subscribe now to profi and save 47%.