Kuhn does not yet offer a self-propelled sprayer in the UK, but across the Channel the company reckons that the F40 Evo accounts for a leading 30% share of the 300-350 units sold in France each year.
Made by French firm Artec, which Kuhn bought in 2018, the F40 Evo was introduced in 2021, and while there are no immediate plans to bring it to the UK, we can imagine that Kuhn is keen to market it in other European countries. This already includes Poland where the first F40 Evo in Kuhn branding was revealed.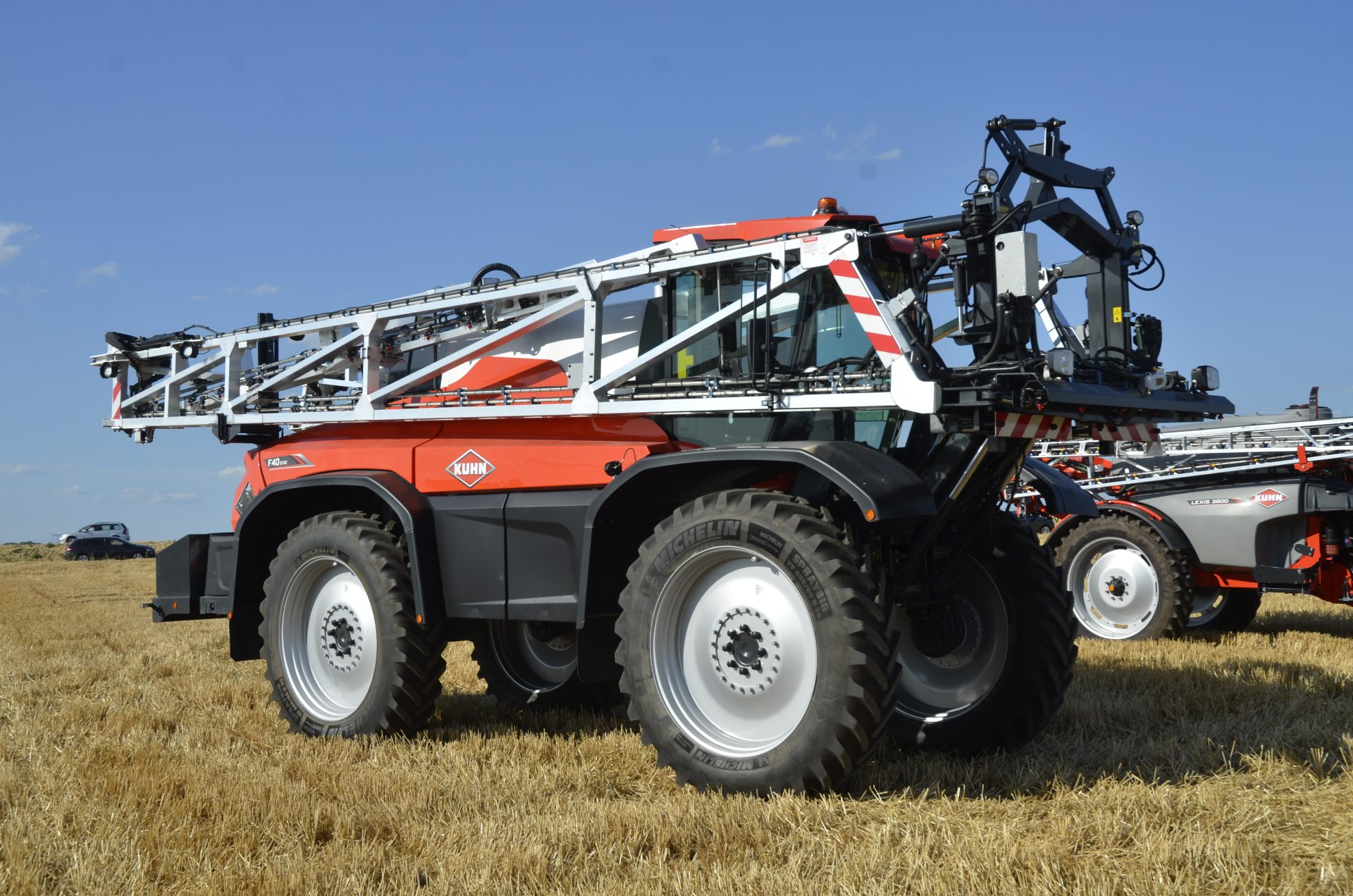 So what can we tell you about the F40 Evo. Well, the 7.7-litre Stage V Volvo block in the latest machine (218 or 252hp) is mated to a two-speed hydro-mechanical box. This provides a field speed range from 0-25km/hr and a top speed of 40km/hr on the road.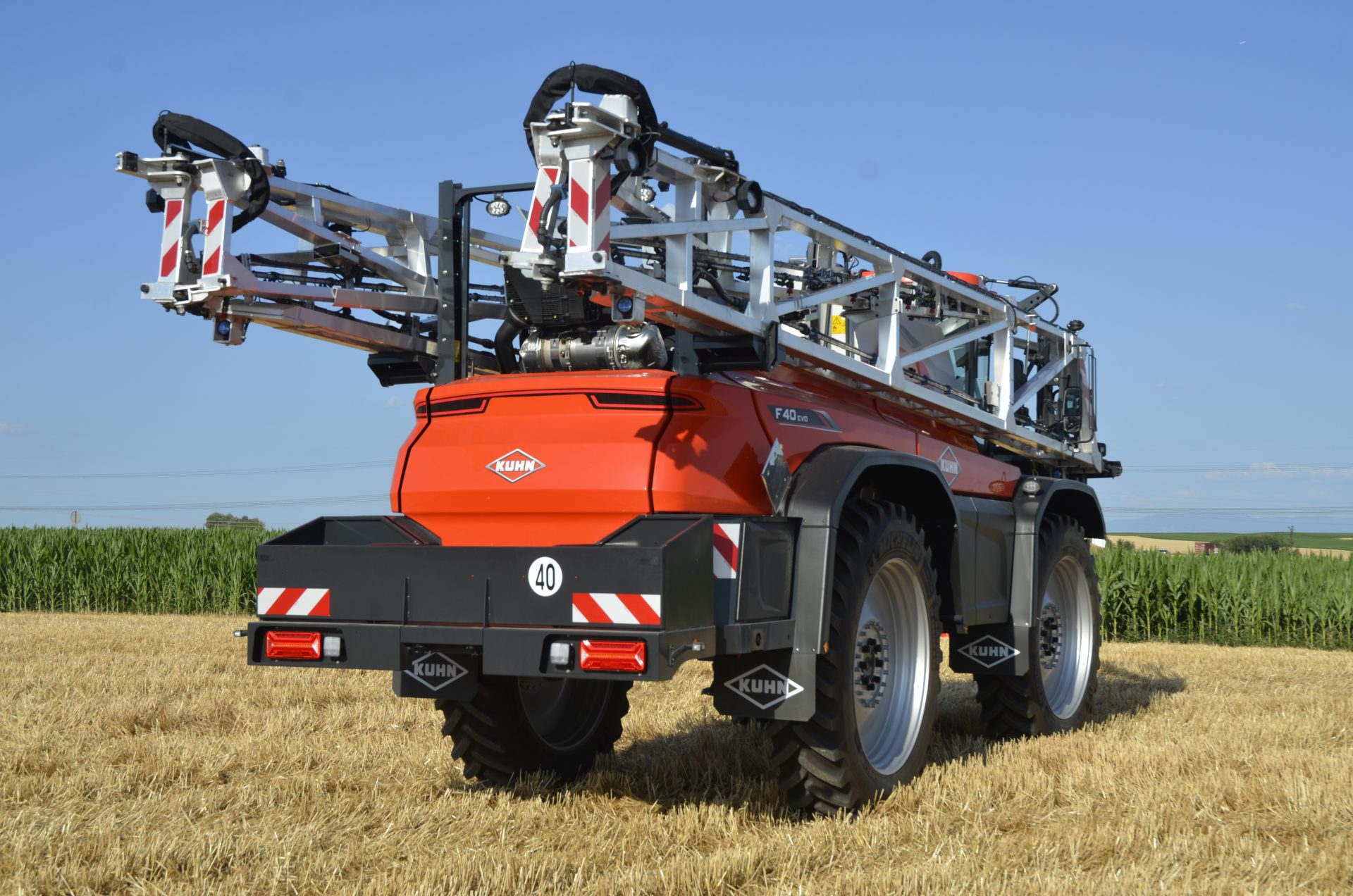 Available only with 28-50m front mounted booms, the stainless-steel tank holds 5,000 or 6,000 litres. There is also a 300-litre clean water tank. There are no price details, but the F40 Evo will be available for inspection on the Kuhn stand at Agritechnica in November.
Based in Corpe in the Vendée region of France, the F40 Evo is not the only self-propelled sprayer made by Artec. Others include the RS20 and RSC, both of which are powered by a four-pot 5.1-litre 175hp Volvo block, and the R40 (six-pot 6.1-litre Deutz engine 217 and 250hp).
Kuhn buys French self-propelled sprayer maker – Profi
For more up-to-date farming news click here and subscribe now to profi and save 47%.