Well known farm machinery manufacturers Grégoire Besson and Maschio Gaspardo have entered into a strategic partnership.
While retaining their independence, the French and Italian family businesses will share their R&D know-how, in order to accelerate the development of new products. The alliance will also provide more leverage when negotiating with material and component suppliers.
"This partnership strengthens our joint capabilities to invest in innovation and technology," comments Luigi De Puppi, managing director of Maschio Gaspardo. "In addition, it opens up new opportunities for both companies in terms of expansion, especially in Eastern Europe, the UK and North America."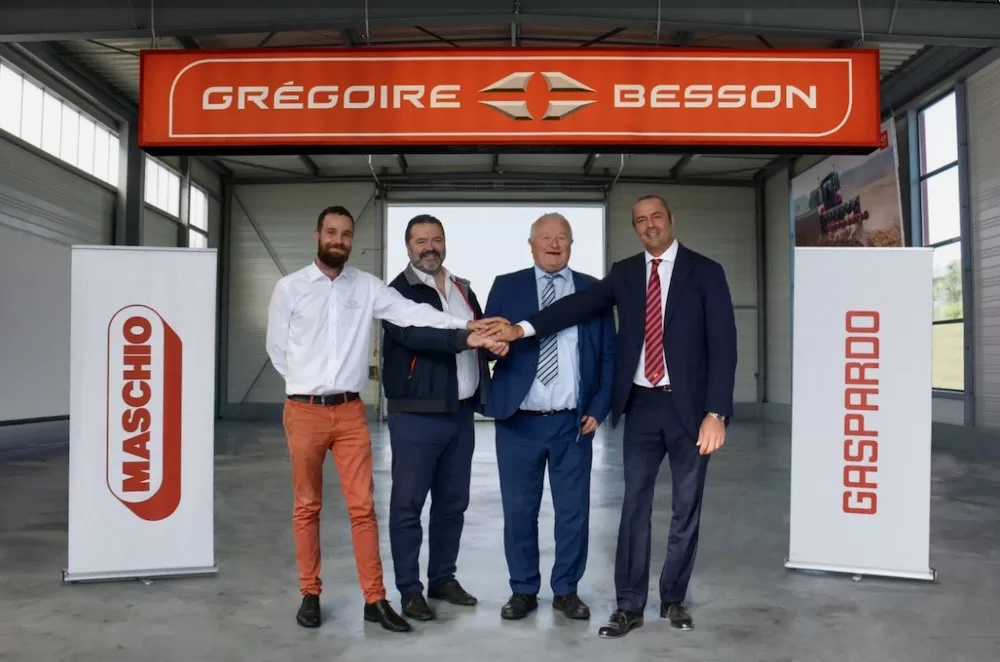 It is not known what effects the alliance will have on distribution channels, although it is suggested that nothing will change in markets where the two brands are well established. However, in markets such as Canada, where Maschio Gaspardo is not present, it is hinted that the Italian brand will be represented through the Grégoire Besson network.
Grégoire Besson's product range is said to fit perfectly with Maschio Gaspardo's portfolio, and Grégoire Besson chairman Patrick Besson describes the strategic collaboration as an unprecedented opportunity for both companies, and one that will drive mutual growth.
With its three French production sites, an Italian factory and seven commercial subsidiaries, Grégoire Besson employs 350 people and booked a turnover of €75 million in 2022. Around 2,235 people work at Maschio Gaspardo's (€460m turnover in 2022) eight production sites and 13 subsidiaries.
For more up-to-date farming news click here and subscribe now to profi and save 47%.