Knight Farm Machinery has expanded its relationship with Belgian manufacturer Beyne and introduced new ranges of Red Line compact disc cultivators, power harrows and mounted sprayers to the UK.
The TerraDisc Pro comprises 2.5-4.0m mounted and 4.0-6.0m trailed versions, all with 510mm cutaway rubber-cushioned discs. Working depth is set via integral aluminium spacers, and there are multiple rear roller options. Power requirements for the mounted and trailed models range from 70-200hp and 110-300hp, respectively.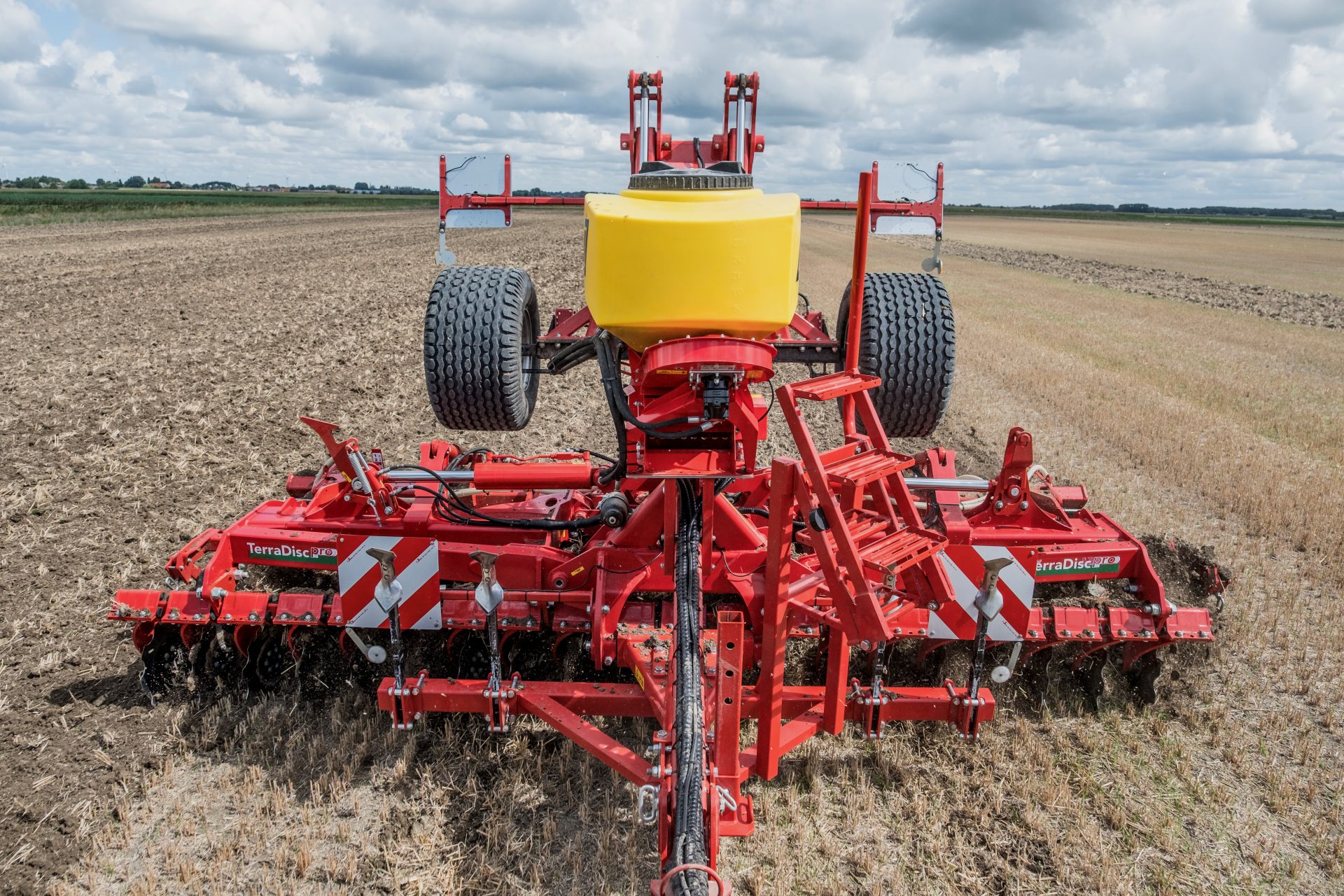 A further result of the connection with Beyne is the new range of Red Line Arterra power harrows. There are two versions, with the MS suiting 130-180hp tractors and the MG matching 170-230hp models.
The key difference is the use of 50mm rotor shafts in the MS and 60mm units in the MG, both double-sealed. Both versions are offered in a 3.0m width which has 12 rotors and has a double-skin trough. With 1,000rpm PTO drive, rotor speed is 340rpm.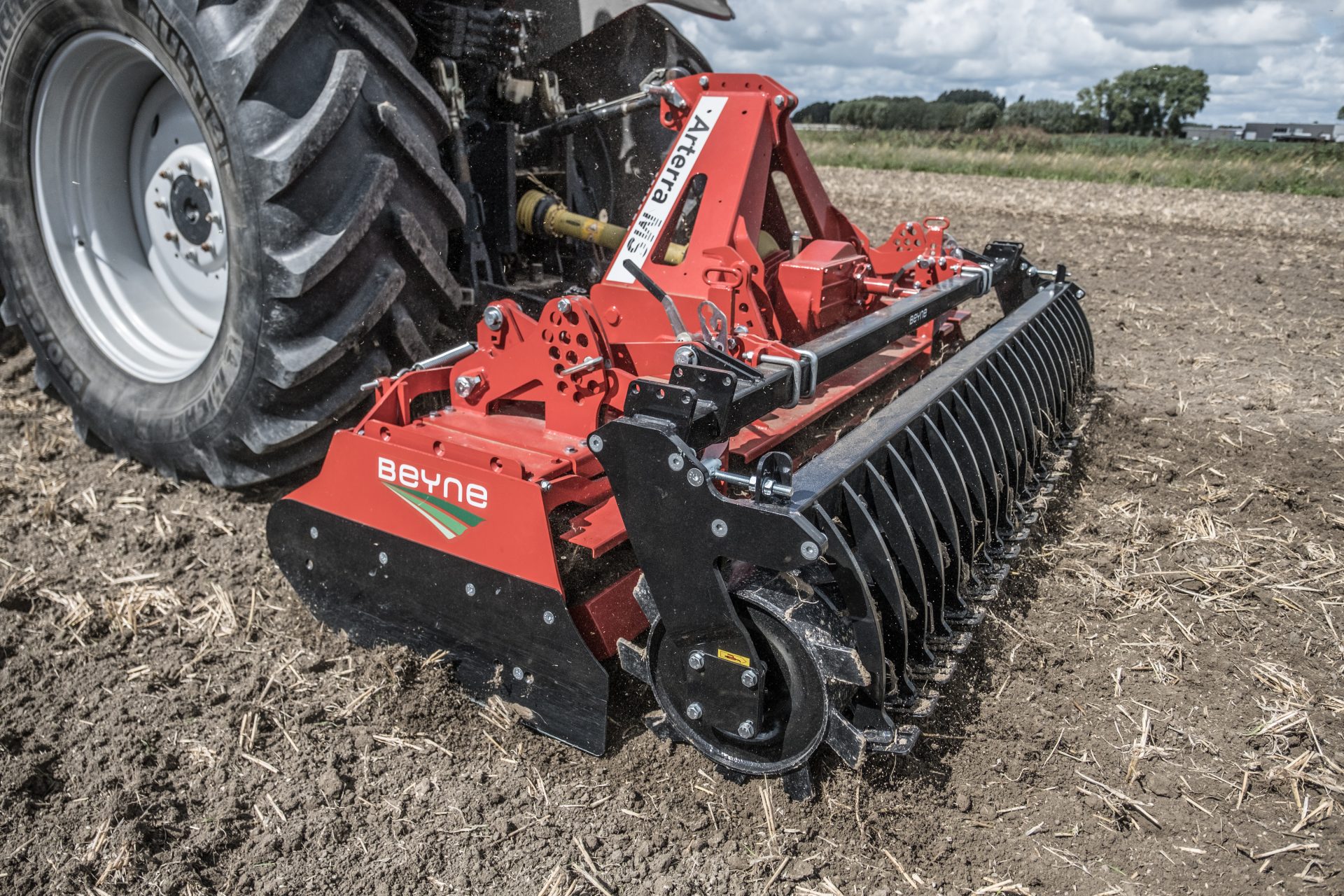 As with the TerraDisc, the wearing metal and certain components are made in Beyne's second factory in Austria, which was formerly a Vogel and Noot plant, while the frames and other components are manufactured at Beyne's Belgian factory, where assembly also takes place.
Mounted sprayers
Knight has, for a number of years, supplied the Belgian company with self-propelled skid units to which the company fits its own spray packs. To benefit from synergies and share expertise, the new Red Line range of entry-level sprayers has been outsourced to Beyne, allowing Knight to focus on its larger sprayers.
The new mounted range offers a new sprayer option for farms of up to 800ha who are facing rising cost pressures but are seeking to keep their machinery reliable and up to date, says Paul Harrison, sales and marketing consultant at Knight.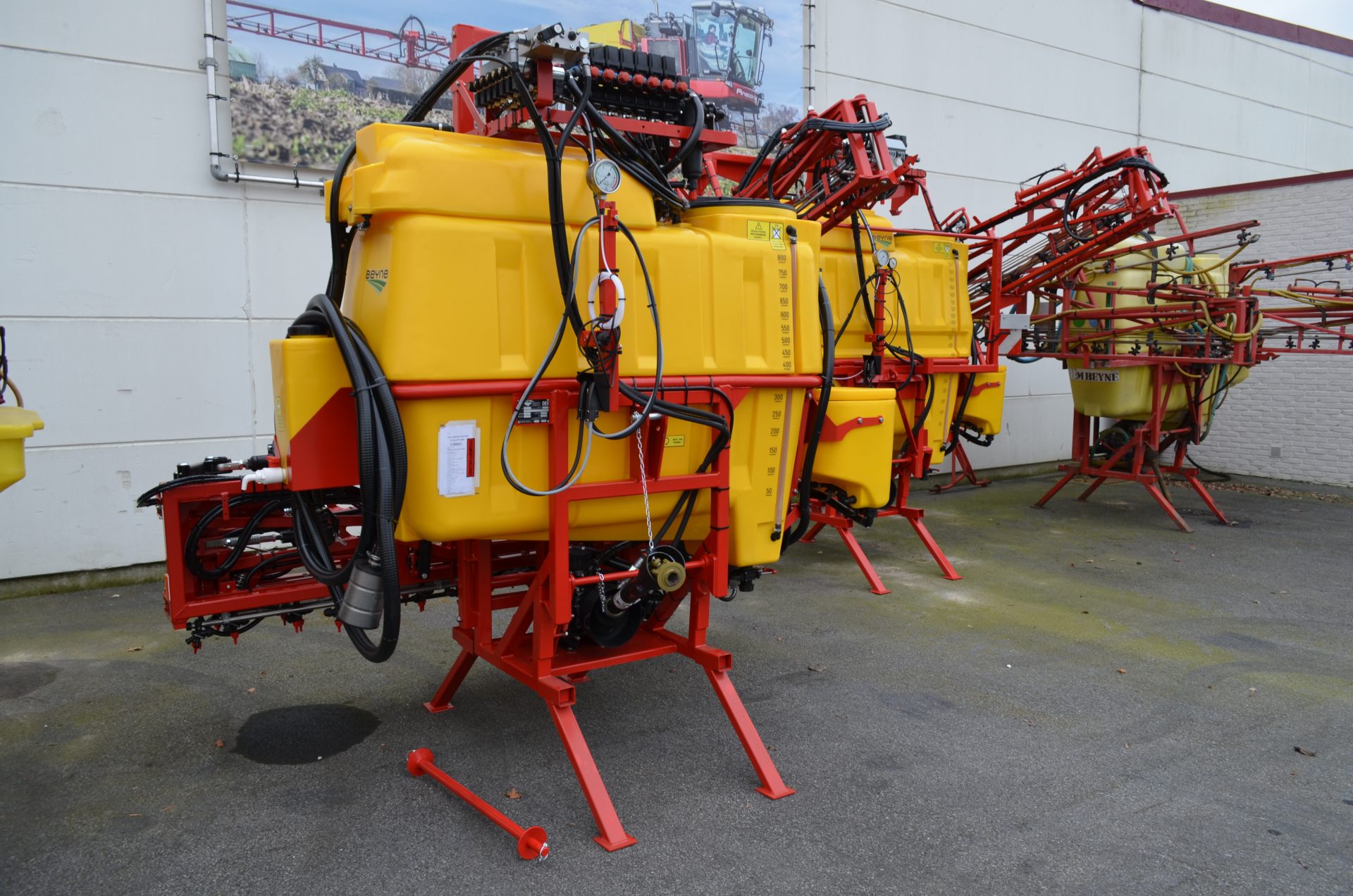 "Knight's own range has moved away from this sector to the larger, higher technology end of the business," he said. "The replacement market represents a huge opportunity for our distribution partners, but justifying the investment and time needed to develop new models is a challenge. This is an ideal solution, as we know the quality of the manufacturer very well, and work with them to incorporate Knight technology where required."
Spanning 600-1,800-litre capacities and 12-28m boom widths, and larger mounted models incorporate Knight's MAXImizer E fluid control system.
The 12-18m/600-1,000-litre PA range features manual folding booms and a simple switch box to control pressure and boom switching, suiting farms running smaller tractors. The 600-1,000-litre/18-21m PLH range comes with hydraulic boom-folding and, if required, a more advanced controller.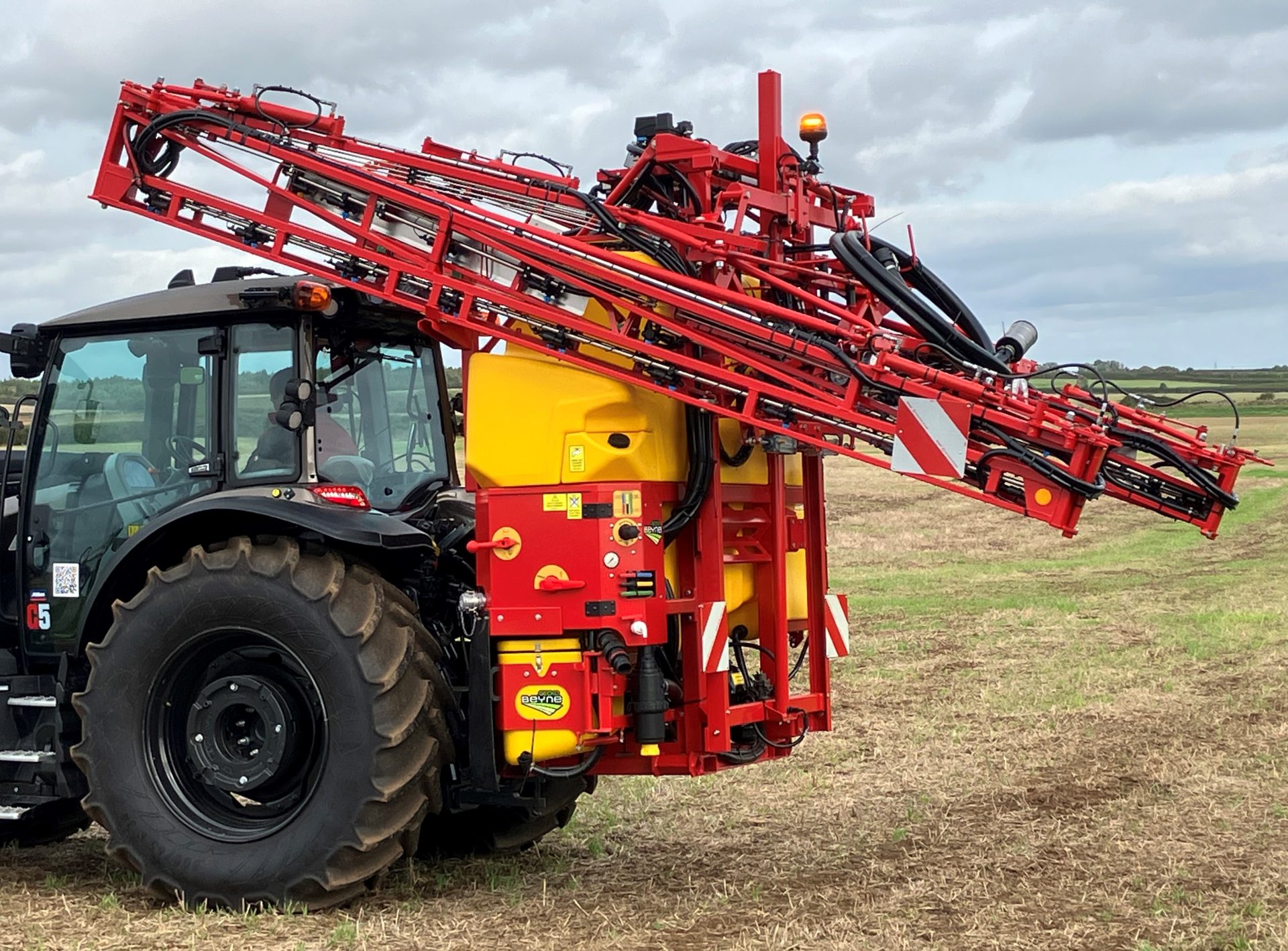 Further up the scale are two Gecko model sprayer versions, the PLK (1,500 litres/21-28m side-folding) and the RF (1,800 litres/18-28m rear-folding). A basic control switch box is standard, as is MAXImizer-E fluid control. The Spraymat 2 controller, ISObus, auto-boom height sensing and rate control are optional.
Other sprayer news from Knight Farm Machinery concerns the trailed Trailblazer range, which has been extended for 2024 with new models from 7,000 to 12,000 litres. More details to follow.
For more up-to-date farming news click here and subscribe now to profi and save 47%.