The OptiGrass cutting system is a feature of the latest RX (33 to 40m³) and ZX (43 to 56m³) forage wagons.
There are two versions: one with 40 blades (nominal chop length up to 37mm). Chop length of the second (54 blades) is up to 28mm. This is said to be ideal when working in wet silage.
The knife bank cassette is hydraulically lowered and raised to remove a blockage. The cassette slides out to the left side when replacing blades, without tools.
Grass is gathered and fed to the rotor cutter by the 2.12m wide pick-up. Hydraulic drive allows the tine speed to be adjusted and the chopping rotor transmits about 25% higher pto rpm on the RX compared to the predecessor (pto power flow is increased up to 10% on the ZX).
The headboard is fitted with the PowerLoad system whereby sensors constantly measure the pressure exerted plus the filling level, advancing the chain-and-slat floor in one of three speeds.
The new electronic filling level sensor measures the advance of the chain-and-slat floor and displays the reading on the terminal (ZX and RX models are available with a variety of control units, ranging from the DS 100 to the ISObus CCI 800 and 1200 terminals).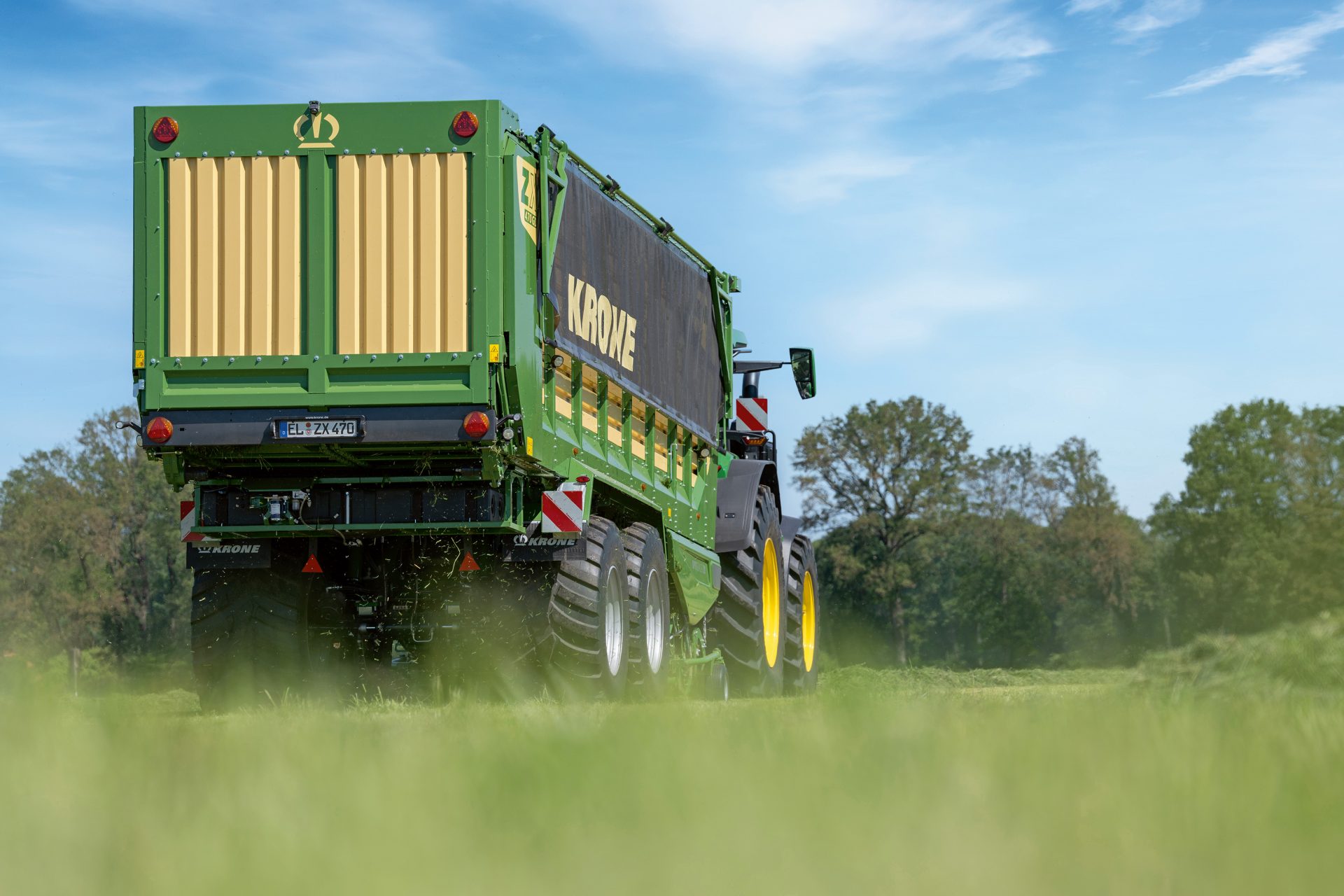 Running on tandem or tridem axles, all RX and ZX models are available with or without discharge rollers. The articulated drawbar with hydraulic height control and suspension is new.
Options include a forced steering system, crop covers, weighing system and 200-litre silage additive applicator on the pick-up or rotor cutter.
For more up-to-date farming news click here and subscribe now to profi for just £3.99 an issue.