Kubota (UK) has launched two battery-powered RT compact articulated wheeled loaders: the RT210-2e and RT220-2e.
Previewed a year ago at Bauma, the construction sector will be the main market, but the battery-powered RTs could also appeal to farms looking for a near-silent and emission-free solution when working indoors or around livestock.
In developing the two electric RTs, what Kubota has essentially done is swapped the engine in the corresponding diesel-powered models for an electric system comprising two electric motors (one for the drive the other for the working movements) and a common battery storage.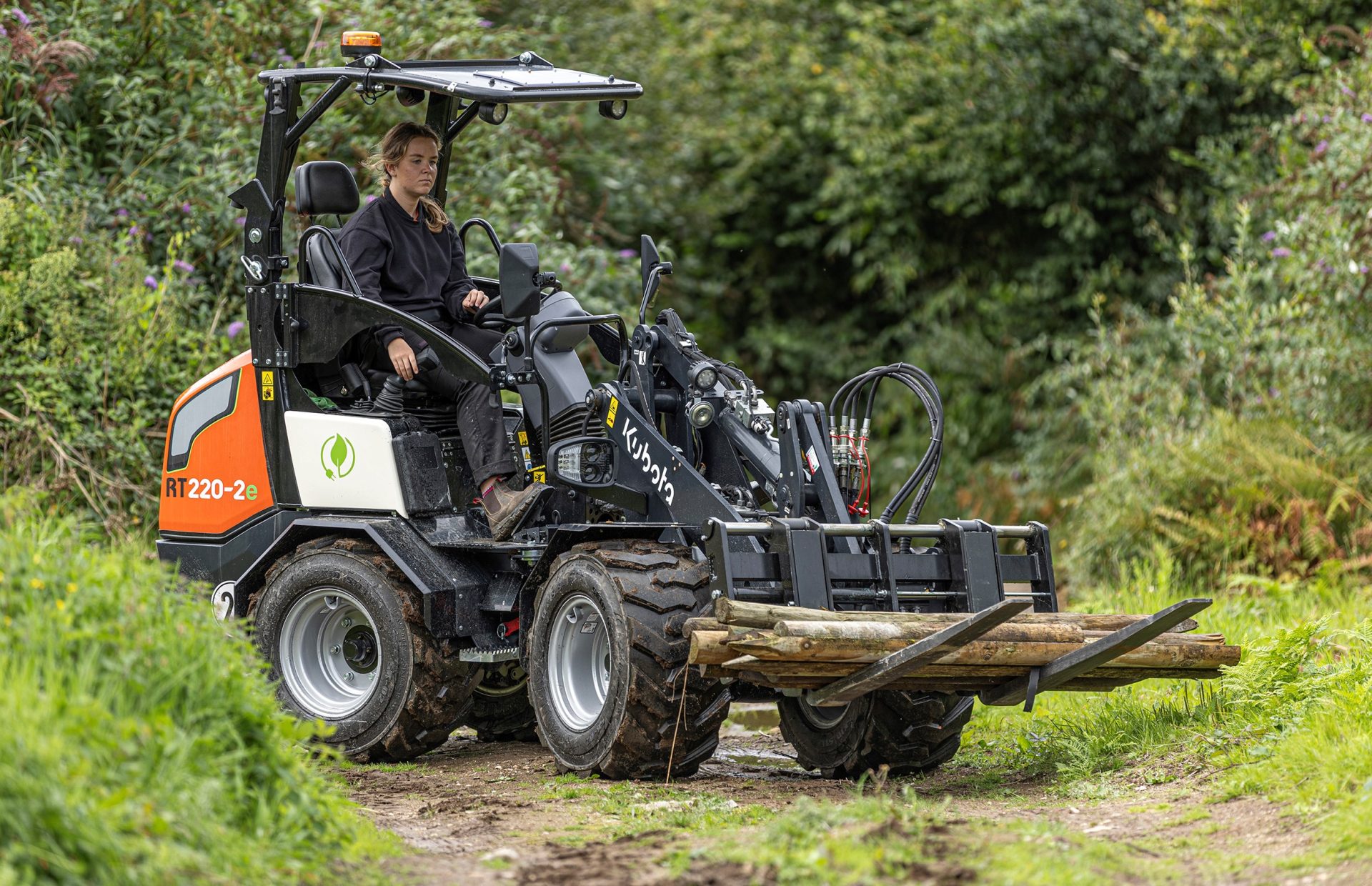 The drive motor, which is fitted to the rear axle to transmit power to all four wheels is a 135amp electric motor packing a 6.5kW punch. Travel speeds can be 0-5km/h; 0-12 km/h and 0-20km/h. A more powerful 250-amp electric motor is used to operate the hydraulic system with a power rating of 12kW.
Power is supplied by a 48v DC electrical system that is equipped as standard with a 260Ah lithium-ion battery pack. The two larger battery pack (390Ah and 520Ah capacities) options offer longer run-times between charging. Typically, run times can be from two to eight hours, depending on the size of battery pack and the application.
On-board charging affords a 230v/40amp capability and a five-hour charge time, with a more powerful 60amp unit available as an option, reducing the charge time for the standard 260Ah battery to four hours.
For those able to make the most of a three-phase electricity supply, there are two models of 400v super charger available to further shorten the charging times – the most powerful 300amp version can fully charge the largest 520Ah battery pack in just 90 minutes. An adaptor is also available to enable the RT-e models to be recharged via an electric car charging point.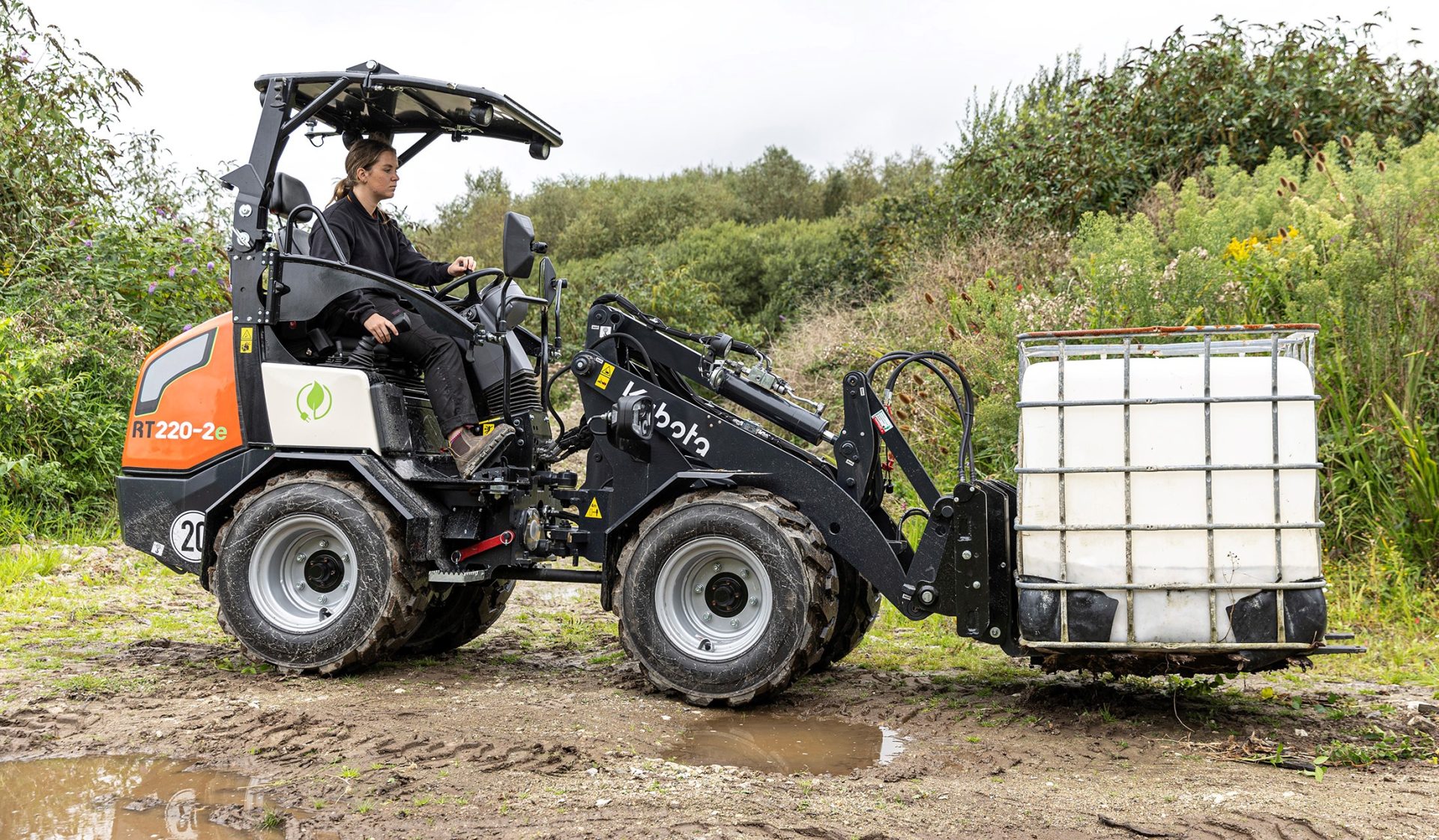 Both loaders are equipped with an integral energy recovery system that automatically puts power back into the battery pack when the loader decelerates or travels downhill.
Operating weights are 2,200kg and 2,350kg respectively for the RT210-2e and RT220-2e when equipped with the standard 260Ah battery pack. Models differ only in their front-end configurations, and as a result, tipping loads in the straight-ahead position are 1,480kg for the RT210-2e, and 2,054kg for the RT220-2e.
Overall height of the new models is 2.3m, and minimum overall width is 1.04m (RT210-2e). The maximum hinge pin height of the RT210-2e is 2.82m.
Either model can be specified in a cab or canopy configuration. The RT210-2e compact loader, with canopy, is priced at £56,000.
For more up-to-date farming news click here and subscribe now to profi and save 47%.