John Deere dealer Meath Farm Machinery is expanding its current operation into County Louth and County Dublin. An agreement has also been reached between Michael Hanlon and Meath Farm Machinery for Meath to operate from the existing premises of Hanlon Machinery at Marlbog Road in Haggardstown, Dundalk, County Louth.
Over the coming weeks the two companies will transition to this new structure to provide continuity to all customers for John Deere service, parts, sales and technology support.
The transition of the business became effective from 1 November 2023, and Meath Farm Machinery anticipates being fully operational in Dundalk by the end of November.
"Our business will continue to operate as normal under my leadership as we grow," comments Ian Timmons, dealer principal at Meath Farm Machinery, who adds that this is an exciting time for the company as it prepares to almost double in size.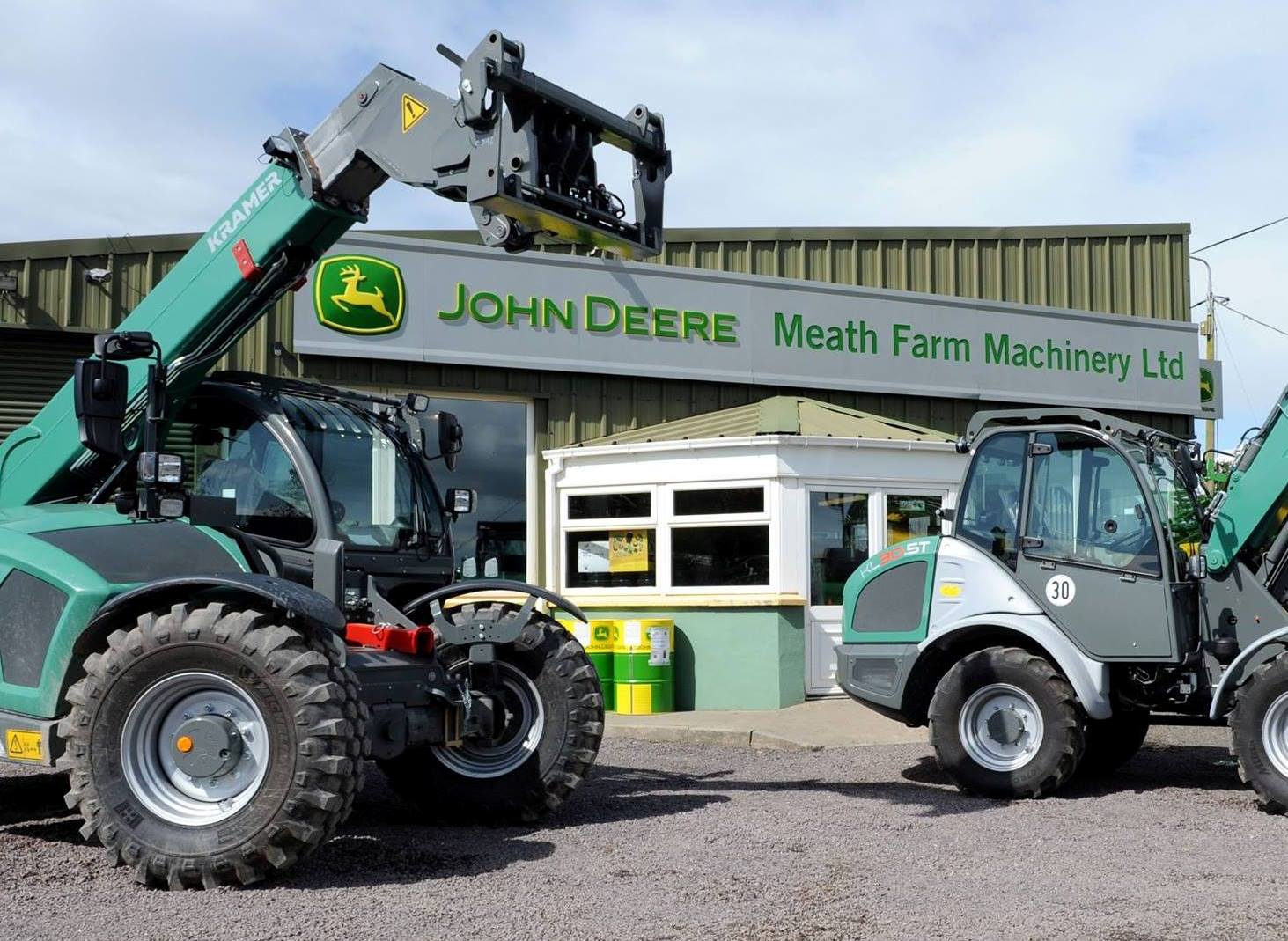 Mr Timmons adds that the expansion confirms the Irish dealer's commitment to the agriculture industry. "This expansion also consolidates our standing as one of Ireland's leading machinery dealerships and positions us perfectly to support customers and help them maximise the potential of John Deere's expansive range of agricultural equipment.
"Our mutual goal with Michael Hanlon is to ensure a seamless transition and continuous support for all customers both existing and new. The combined dealerships operating from Navan, Cavan and now Dundalk will give greater opportunities for our employees and the ability for our business to further invest in our team, facilities and technologies so that we can provide the highest levels of customer service throughout the region.
"The entire team at Hanlon Machinery has done a fantastic job in serving agricultural customers throughout the years and we look forward to building on their legacy as we share the same core values around delivering unrivalled customer service."rian D'Arcy, division sales manager for John Deere, said: "We are very grateful for the excellent partnership John Deere, Michael Hanlon and Hanlon Machinery has maintained over the past 42 years alongside the dealer's resolute dedication in serving and supporting customers throughout Ireland.
"Michael Hanlon built a business around supporting customers to the highest level both in terms of customer service and parts back up, and this legacy will continue forward and forms the ultimate foundations for the future.
"Our mutual goal is to ensure a seamless transition and continuous support for all existing and new John Deere customers following this appointment."
For more up-to-date farming news click here and subscribe now to profi and save 47%.