Czech manufacturer Rozmital will show the rear-mounted SD-300R (3.0m) disc mower with roller conditioner at Agritechnica. The new model is expected to enter production in the second half of next year.
Complementing the identical front-mounted SC-301R (3.01m) conditioner model introduced last year (also on display in Hanover), the newcomer, which will be on the stand as a prototype,.  is based on the current rear-mounted machines with centre suspension.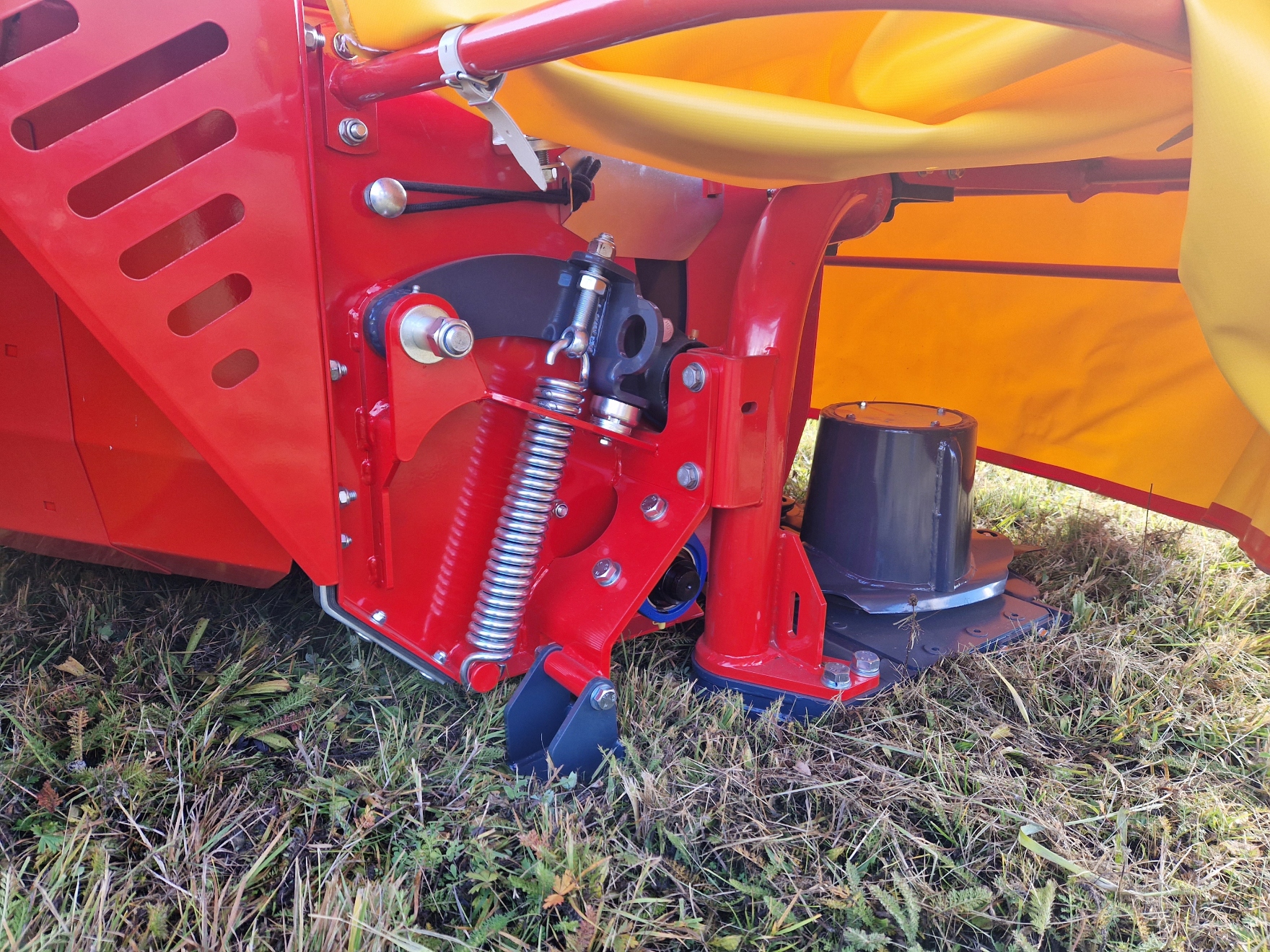 The in-house developed cutterbar is the same as that used on the SC-301R. Comprising seven discs each fitted with two quick-release blades, hydro-pneumatic levelling is standard with the hydraulic elements integrated within the frame.
As with the SC-310R, the roller conditioner on the SC-300R can be disengaged when not needed by manually raising the upper roller to allow material to pass freely over the lower one.
Other Rozmital machines heading to Agritechnica include the latest version of the OZ-676H (6.7m) six-rotor tedder. Three of the rotors on the new version will be equipped with new hook tines (other half standard tines). The company says that the shape of the new ones not only improves spreading quality, but also reduces the risk of soil contamination. The SB-4631 (4.6m) single rotor rake will also be on the stand.
Founded in 1913, Strojírny Rožmitál, as it is officially called, originally made electric motors, air conditioning units and metal furniture. The company has made farm machinery since the 1950s and today the 110-year-old Czech manufacturer is best known for its grassland machines.
With importers in place in all the major European ag markets, the company's UK importer is SJH Machinery (Hertfordshire) and the brand is represented in Ireland by Kildare-based G F Coyle Co. Kildare.
Agritechnica starts at the weekend (Sunday 12 November).
For more up-to-date farming news click here and subscribe now to profi and save 47%.