Stoll is overwhelmed by the interest in its X-Tra Lift telescopic tractor loader on display at Agritechnica. The concept extends the lift height by 1.45m.
The project to develop the new boom started two years ago and with good reason too. Tractors in the 120-150hp bracket are the most popular for adding a loader and this generally coincides with a maximum lift height of 4.0m, however, if you want to load an HGV trailer which can be up to 4.0m high, it doesn't take much of an upset in ground conditions to stop the loader being able to do its job.
The X-Tra Lift, which was in the fields for prototype testing last September, is a two-stage approach. The first part of the boom telescopes out 0.5m, as a secondary movement, swiveling joints allow the front of the boom to be straightened out for extra lift height. When fully stretched this can extend the reach to 5.45m.
The novel concept, which won one of the show's innovation award silver medals, will be rolled out on numerous Profi Line ranges, although the company expects the biggest market to be with tractors from 100-200hp.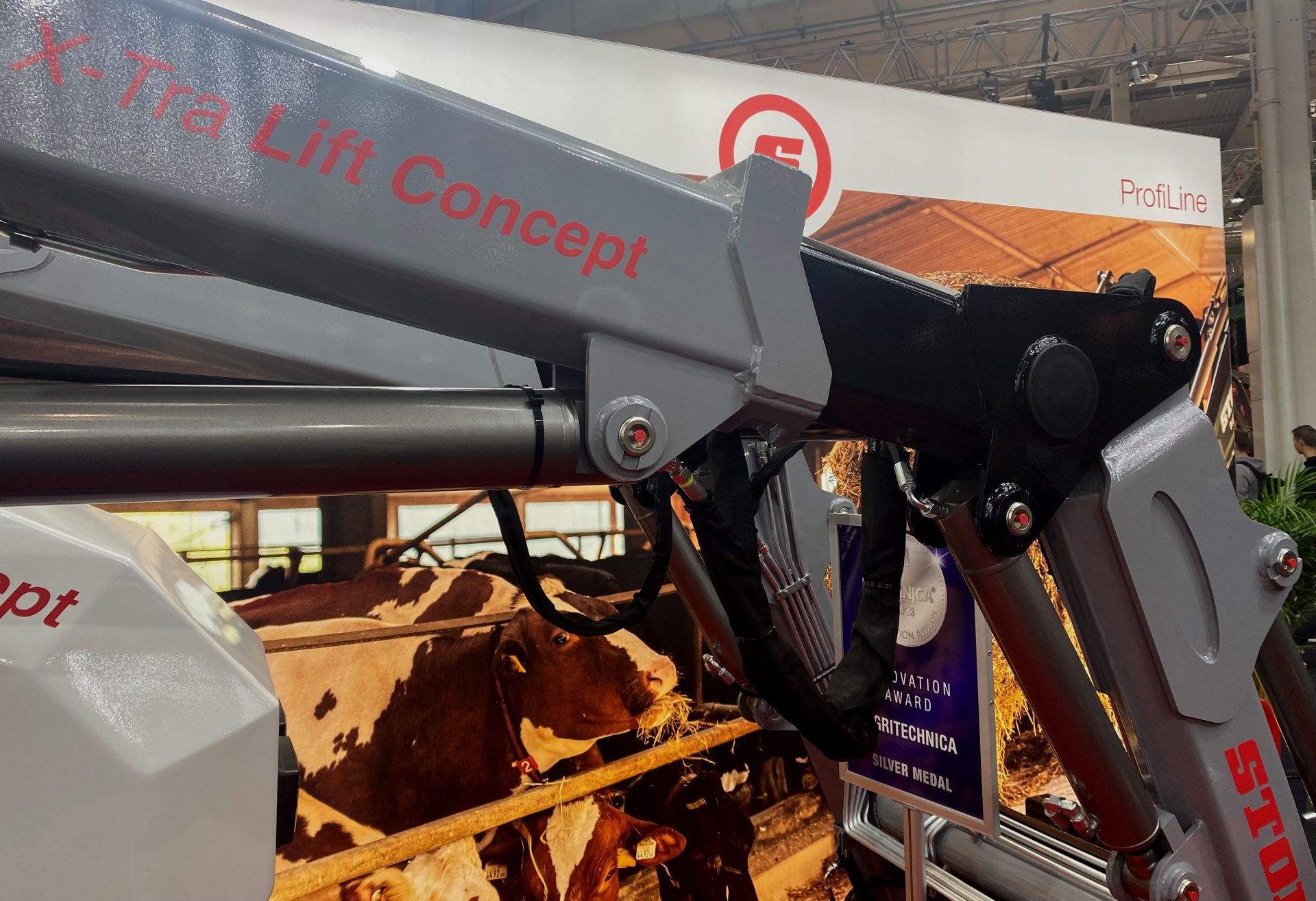 The limited number of pre-production models planned for next year were quickly snapped up at the German show. Full production is due to start sometime 2025. There are no price details.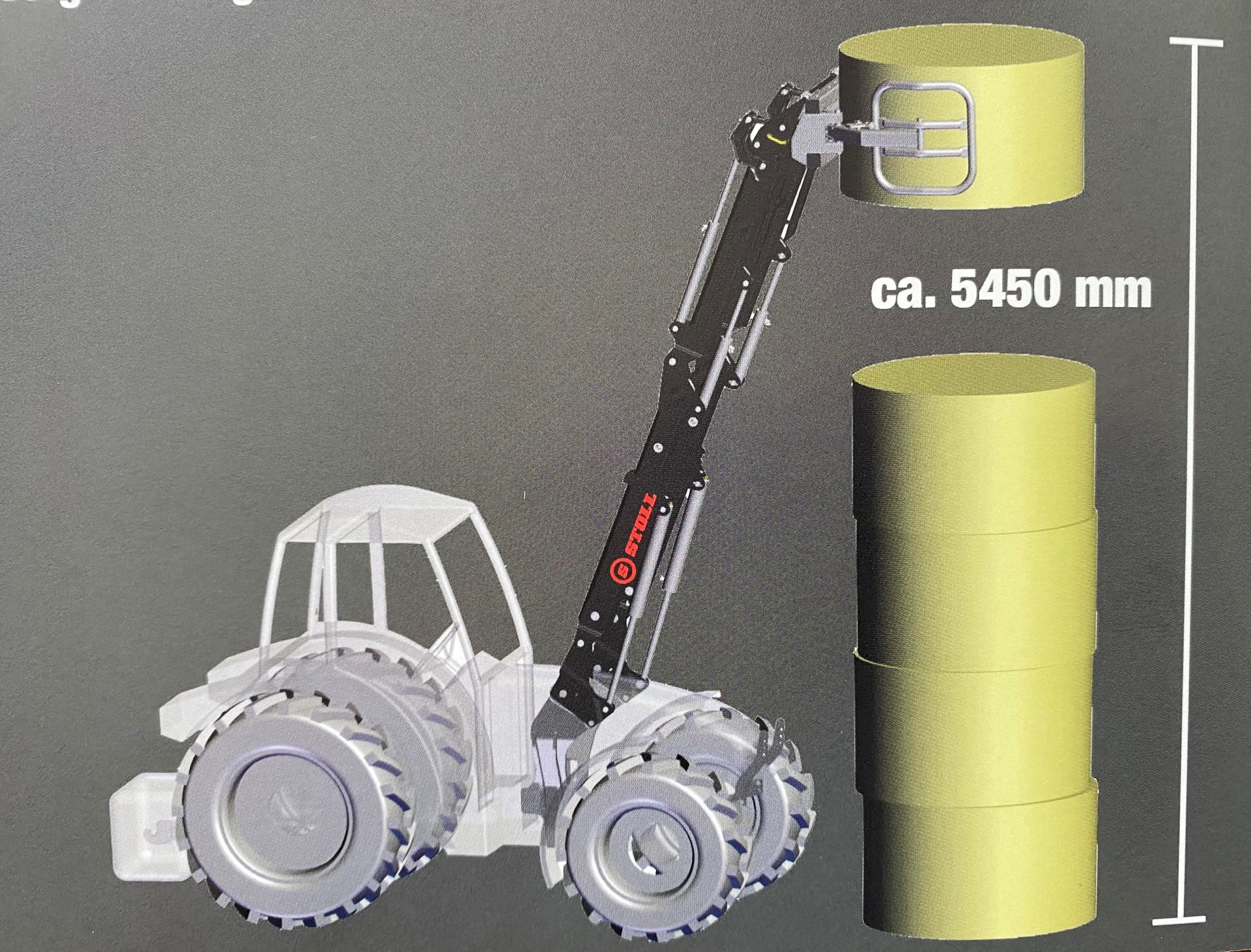 Stoll is also showing an automatic coupling system for the hydraulics and electrics as well as self-locking pins. The firm acknowledges it is a little late to the self-coupling tractor to loader system, but it stresses it wanted to do more than just auto-latch the locking pins.
This will be an option on all Profi Line loaders in the future. Another new option is an ISObus controlled loader. Not only does this allow users to use the integrated tractor controls, it also means up to 12 functions can be controlled, something which has not been possible with the conventional loader controls.
For more up-to-date farming news click here and subscribe now to profi and save 47%.