The Seed Hawk is making a return to Europe, Väderstad has announced it will be building a new version of the tine based no-till drill in Sweden. While the business end of the drill is pretty much the same as what has been built in Canada for the last 30 years, the rest of the 6.0m, 8.0m and 9.0m range is new all of which fold to a sub-3.0m wide, 4.0m high transport height.
It has a three bin hopper with a combined capacity of 7,000-litres (2,400, 2,000 and 2,600l). The three plastic made hoppers each feed a Fenix III metering system. The three different materials can be kept separate with fertiliser sent to the leading tine and seed to the second leg on each opener setup.
For those unfamiliar with the Seed Hawk opener, each  unit comprises two tines on a parallel linkage with hydraulic pressure control and a rear press wheel. The tines are slightly offset with the front leg working slightly deeper so the seed placed by the second tine is not affected by fertiliser scorch. Coulter spacing is 25cm, and when being used for seed only the two coulters can be adjusted so they work at the same depth for band sowing. The coulter points area around 25mm wide, but the front and back use a different profile, the lead point creating a small amount of tilth.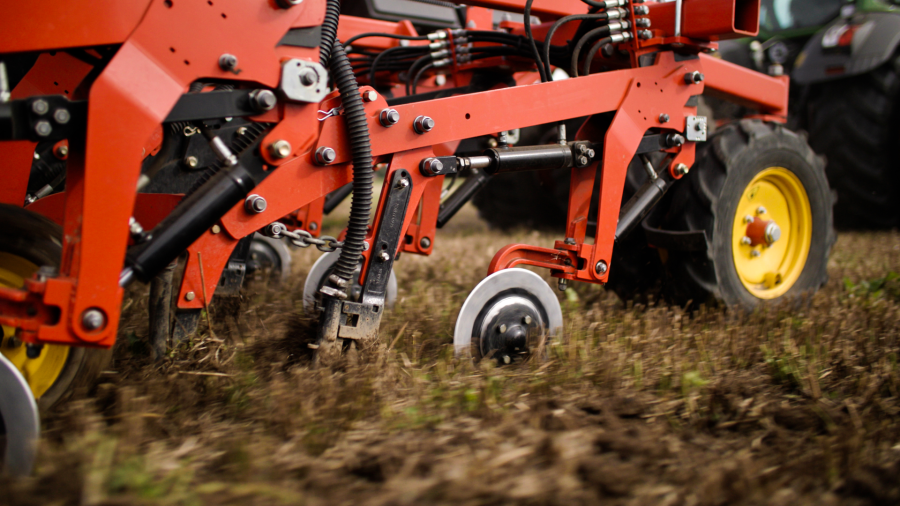 As part of the developing the drill for the European market, there will also be a leading disc option to help cut through the larger amounts of trash found here.
The metering system has the usual Väderstad features including E-control which you will already know from the Spirit, Rapid and Tempo. Speaking of the other drills, the new Seed Hawk uses a similar format to the 'Big Bertha' Rapid with the pair of large front wheels, so we could imagine seeing this new hopper layout employed on the wider cultivator drill version.
A number of pre-series Seed Hawk 600C-900C machine will be in the field next season ahead of the order book being open for the 2025 delivery.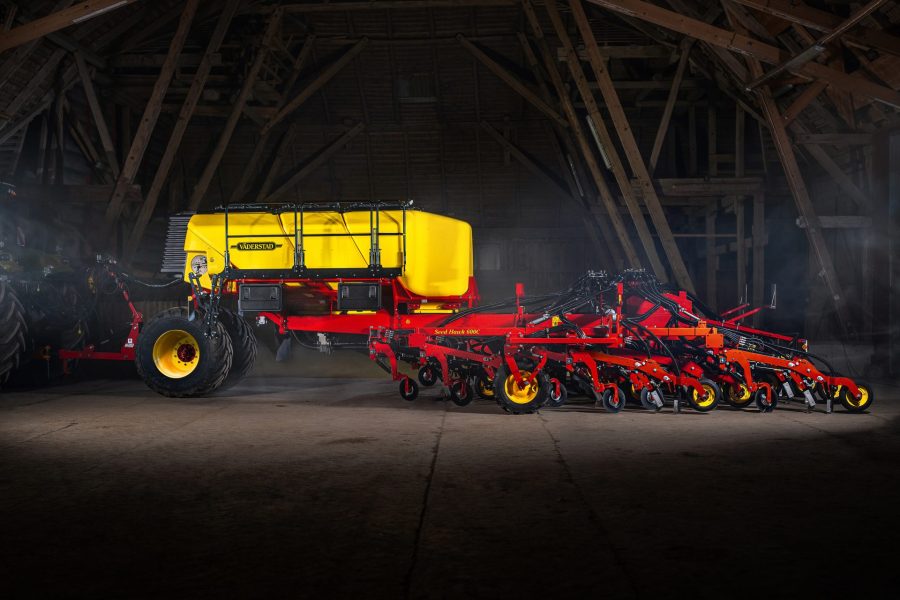 Väderstad first invested in the Canadian drill maker in 2006, but bought it outright in 2013. Around 15 years ago, Väderstad did offer a Seed Hawk drill made for Europe which had a tandem axle, but with no steering and relatively small wheels. A number were sold in the UK at the time but it disappeared from the UK price list several years ago. This new generation drill will be seen for the first time at Agritechnica.
For more up-to-date farming news click here and subscribe now to profi and save 47%.