The main talking point on the Profi III Gen 2 slurry tanker is the self-priming high-capacity centrifugal pump. Developed in-house, the self-contained system does not require an additional vacuum or rotary lobe pump which Kaweco says results in low wear and tear.
In developing the second generation machine, the company looked at ways to reduce the number of product ranges to streamline the production process and provide more clarity for customers.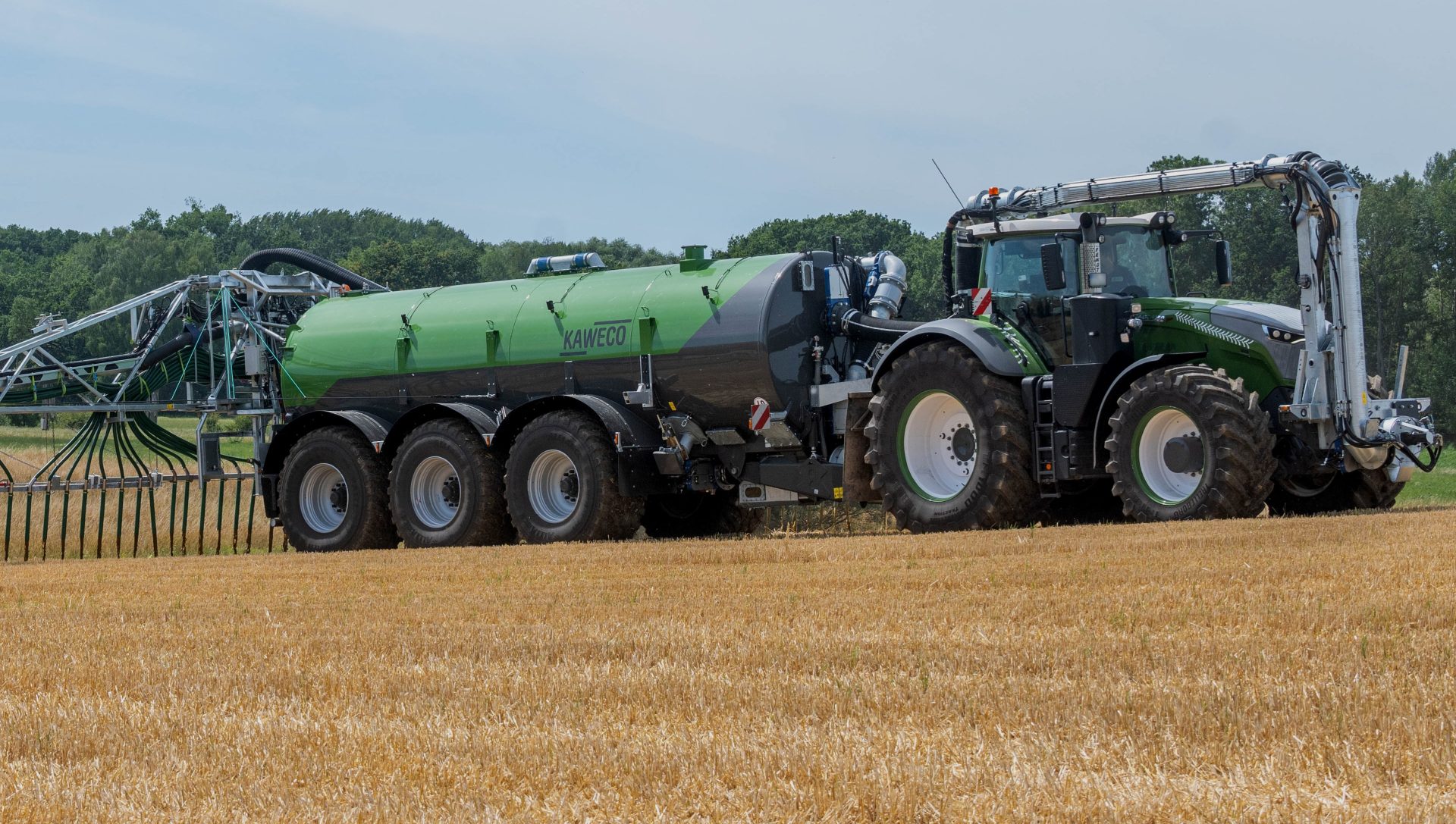 The result is a merger of the best features from the firm's six-model (20-35m³) Turbo range (no longer available) with the existing nine-model Profi III series (16.3-32m³) to create the single high-capacity Profi III Gen 2 range.
Integrating the tank of the first Gen 2 model (28m³ Profi III.28) into the chassis of the triple-axle machine results in a low centre of gravity for maximum stability, and the 9.0t lift capacity of the rear linkage is capable of handling even the heaviest attachments.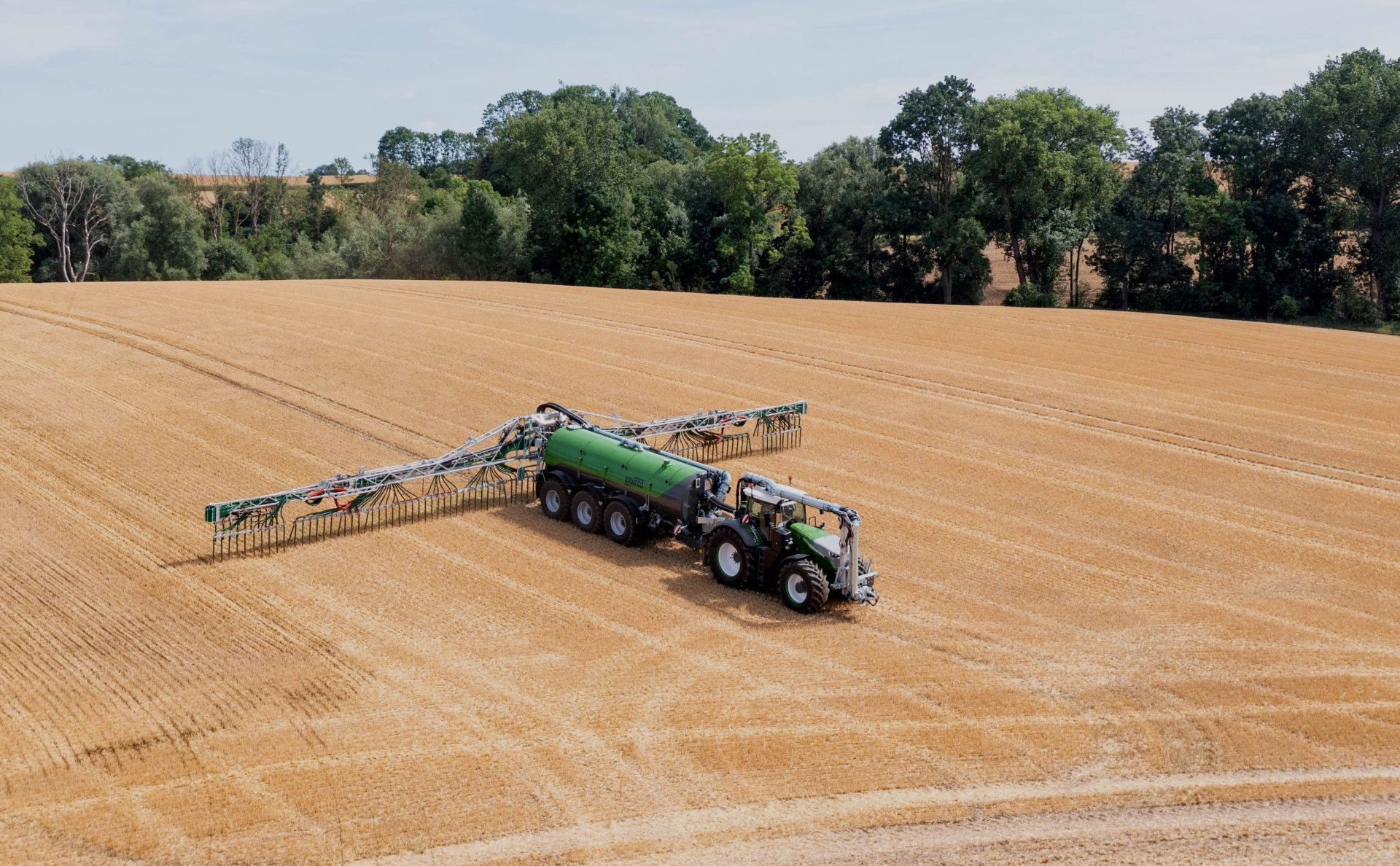 Other notable points include the electro-hydraulic steering system, and the option of a macerator to chop up grass or straw residues to prevent blockages in the slurry distributor or injector hoses.
The Dutch manufacturer says that a 300hp tractor is plenty powerful enough on flat land, and the first model will be joined by other triple-axle versions in the near future. Two tandem axle models are also in development: 20m³ on 800/60R32 boots and 23m³ with 900/70R38 running gear.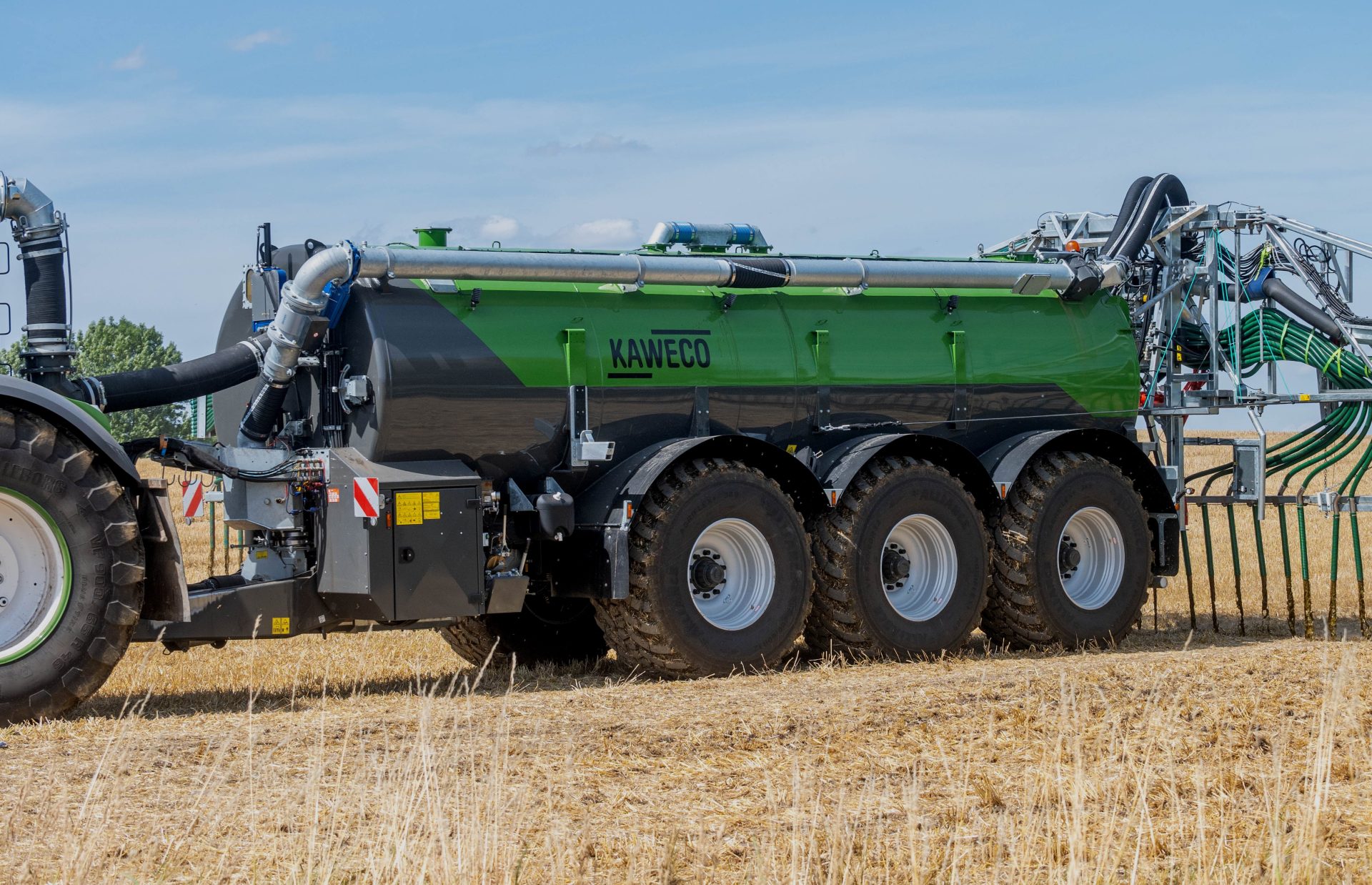 The first model in the new range will be on the Kaweco stand at Agritechnica, and the company hopes that one or two of the limited number of 28m³ tankers planned for next season will end up in the UK and Ireland.
For more up-to-date farming news click here and subscribe now to profi and save 47%.