Many of the proven features from the VB3100 series have been retained, but the new four-model VB3200 series comes with new features and options.
The first two models; the VB3255 (0.80-1.60m diameter) and VB3285 (up to 1.85m), are aimed at users looking for a multi-purpose and easy to operate machine.
Main updates include new side and front covers, automatic chain lubrication system, additional cleaning roller in the bale chamber and a system to lower the floor and knives hydraulically from the cab in the event of a rotor blockage.
Designed for larger users, the VB3260 (0.80-1.60m) and VB3290 (up to 1.85m), deliver 10% more capacity than the current VB3160 and VB3190. This is achieved by a front roller with spring-loaded crop tines for improved pre-compression and crop flow, and the tailgate now takes just six seconds to eject a bale.
The reinforced driveline comes with a stronger main drive chain, larger rotor drive chain and additional reinforced bearings and seals for high-loaded rollers. Kuhn says that 10% higher bale densities are possible with the new Progressive Density Plus option (also available on the VB3255/VB3285).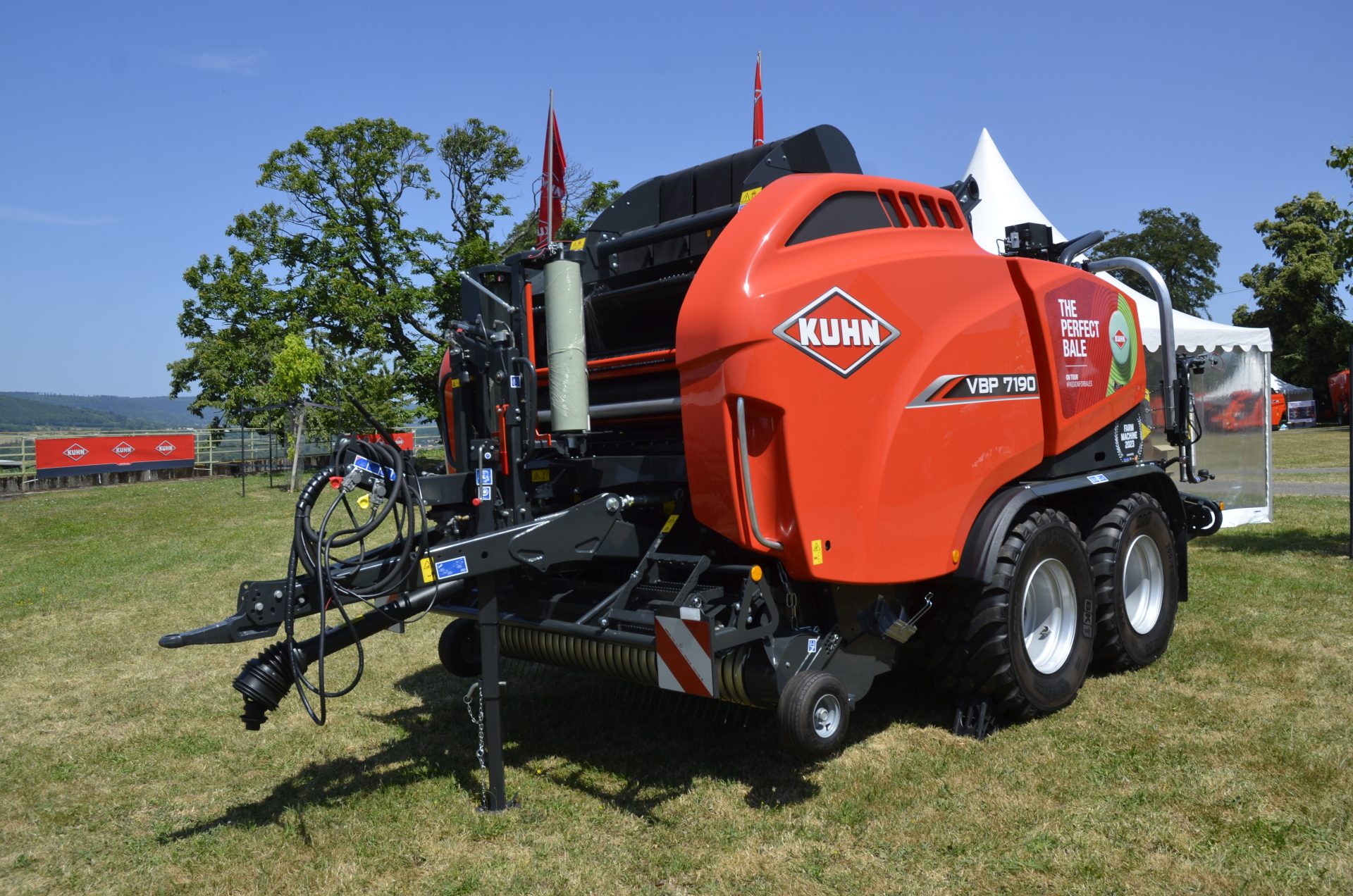 The 3260 and 3290 are available as a baler-wrapper combination. The VBP3260 and VBP3290 combi balers are equipped with new wrapper functionalities such as automatic unloading of (straw) bales in pairs and a hold-to-run button for slow satellite rotation.
For more up-to-date farming news click here and subscribe now to profi for just £3.99 an issue.