160hp+ tractors accounted for 5,196 (53.5%) of the 9,072 new 50hp+ tractors registered in the UK in the first nine months of this year. That's 832 more than the 4,364 tractors registered in the same period in 2022.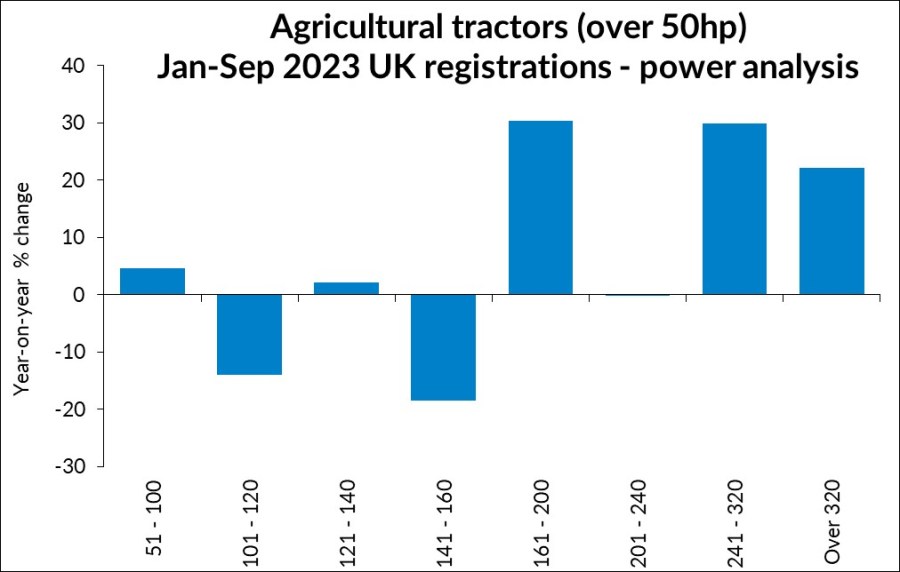 Figures just published by the AEA show that the numbers from 201-240hp dipped by 0.2%, but there were strong increases in all other power categories. The 161-200hp bracket remains the most popular, up 30.3% in the first nine months to 2,547 units and a leading 26.3% share (1,954/21% in 2022) of the total market.
The number of units from 241-320hp rose by a third from 578 units in Q1-Q3 in 2022 to 751 in the same period this year. This segment accounted for nearly 8.0% of all tractors registered in the UK in the first nine months of this year. It is still a small market, but registrations of 320hp+ tractors increased by more than a fifth to 381 units (312 Q1-Q3 in 2022).
At the opposite end of the powers scale, the 4,506 tractors registered from 50-160hp from Q1-Q3 was down 427 units on the 4,933 units registered in the same nine months in 2022. All told, the 50-160hp power bracket represented 46.3% of the total market in the first nine months (53.1% same period 2022). The biggest drops were for tractors from 101-120hp (-14.5) and 141-160hp (-18.5%).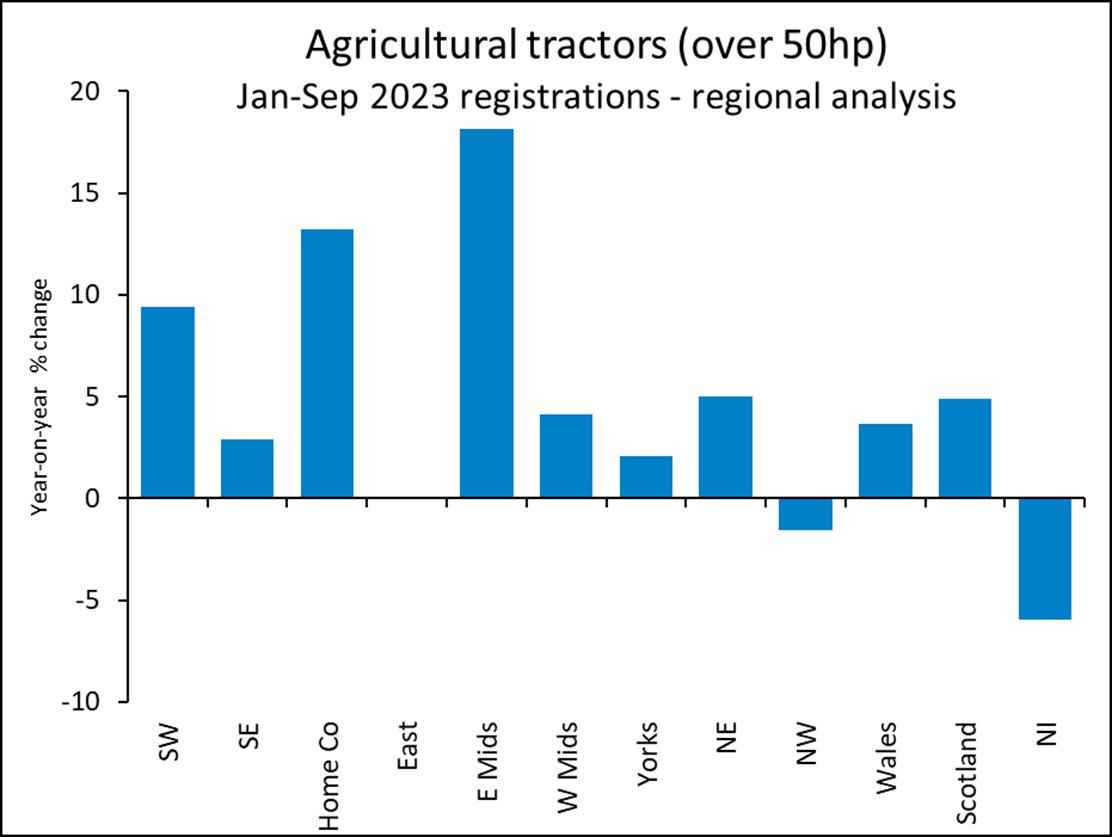 Source: AEA
At regional level, registrations across the year to date were similar to or higher than in January to September 2022 in all parts of the country apart from north-west England (-2.0%) and Northern Ireland (-6.0%).
Growth was strongest in the East Midlands, where 18% more tractors were registered from Q1-Q3 this year. Southern England also recorded faster year-on-year growth than the UK as a whole.
UK tractor registrations up nearly 4.5% – Profi
For more up-to-date farming news click here and subscribe now to profi and save 47%.