Pichon has added two 13m³ capacity slurry tankers to its SV range. The first, the SV13 is available with bogie or tandem axles. The second, the recessed SV13R, is suitable to working on slopes.
Slotting in below the existing smallest twin-axle SV16 (16.6m³), the SV13 is aimed at farms spreading up to 5,000m³ of slurry a year.
Described as a compact tanker with a low power requirement (tractors below 180hp), it is compatible with all application equipment manufactured by Samson Agro. This includes drip hose booms, injectors, and incorporators, and the SV13 can be fitted with a BP2 or Pichon plunger arm.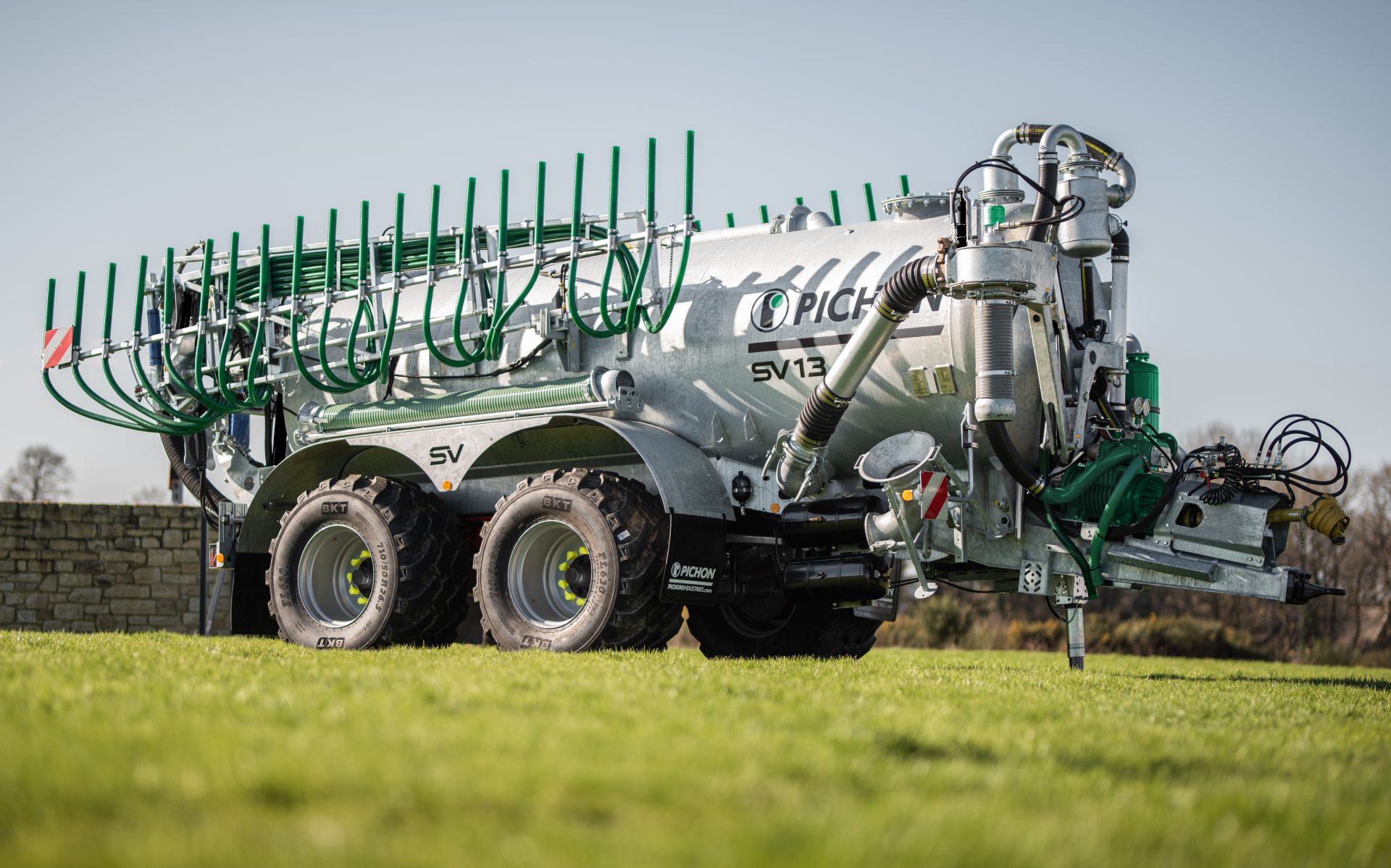 The integrated chassis with recessed wheels on the SV13R gives it a low centre of gravity and, claims Pichon, unparalleled manoeuvrability without the need for large tyres.
Launched in 2021, the SV range comprises models in capacities up to 20m³. The smallest is the single axle SP12R (12m³).
For more up-to-date farming news click here and subscribe now to profi for just £3.99 an issue.