Steyr is testing a prototype of a 180hp 6175 Impuls CVT platform where the electrically-powered front axle boosts the maximum power to 260hp.
The diesel-electric technique combines a traditional hydro-mechanical CVT for the rear axle and a hybrid module on the front axle (electricity supplied from a generator coupled to the diesel block).
The technology provides numerous possibilities including the E-CVT mode, where the tractor is powered electrically up to 75kW and 1,100rpm. Enhancing comfort with non-constant pto loads such as big square balers, ground speed is maintained via electric drive, with no mechanical connection with the engine.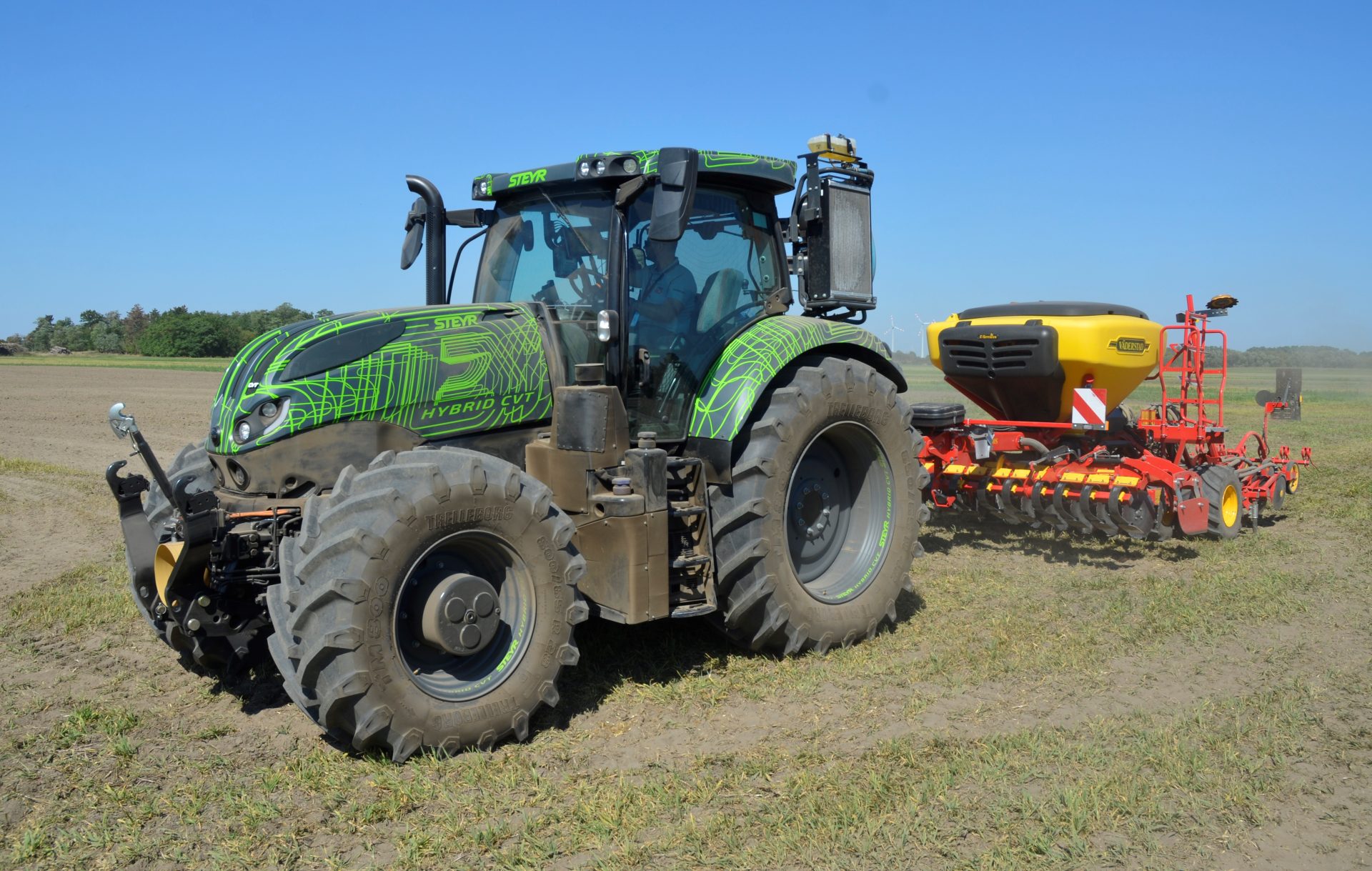 E-Shuttling results in 41% faster manoeuvring at low engine speeds and a 15% reduction in fuel use, and E-Steering accelerates the front axle during headland turns, to reduce the turning radius by 15% for 20% faster manoeuvring.
E-Boost provides additional electric power when needed, such as after slowing down at a junction, after which full travel speed can be re-attained 25% faster than with a conventional transmission. This is possible using supercapacitor technology, which allows electricity generated by the tractor when, for example, travelling downhill, to be stored for use when needed.
E-Braking keeps the tractor's speed constant on downhill gradients, using the electric driveline like a retarder, and the E-Eco mode has the potential to reduce fuel consumption by as much as 10%. The hybrid tractor can also power electric implements.
Two other prototypes are in tests although it could be a few years before the project is finalised for production. The technology is suitable for tractors from 150-500hp. The goal is to have something ready to show at the next Agritechnica in November 2025.
For more up-to-date farming news click here and subscribe now to profi for just £3.99 an issue.