A 691hp John Deere 9RX 640 and 18.4m Bednar Swifterdisc XE 18400 Mega have established a new record cultivating nearly 770ha in 24 hours.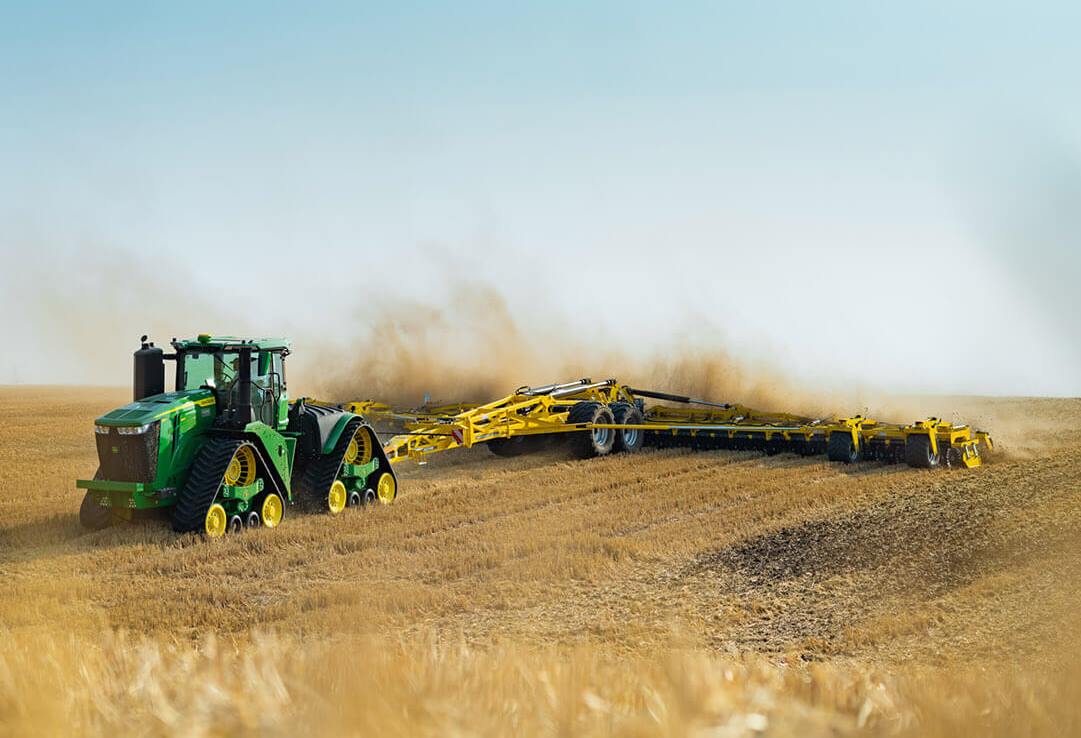 The successful record-breaking double act cultivated wheat OSR, pea and bean stubbles in six fields. The largest was 161ha.
Beating the previous record in 2007 by 125.4ha (Challenger MT875B and 14m Gregoire Besson cultivator), the new record (769.36ha) took place on a farm near the town of Slatina in Romania.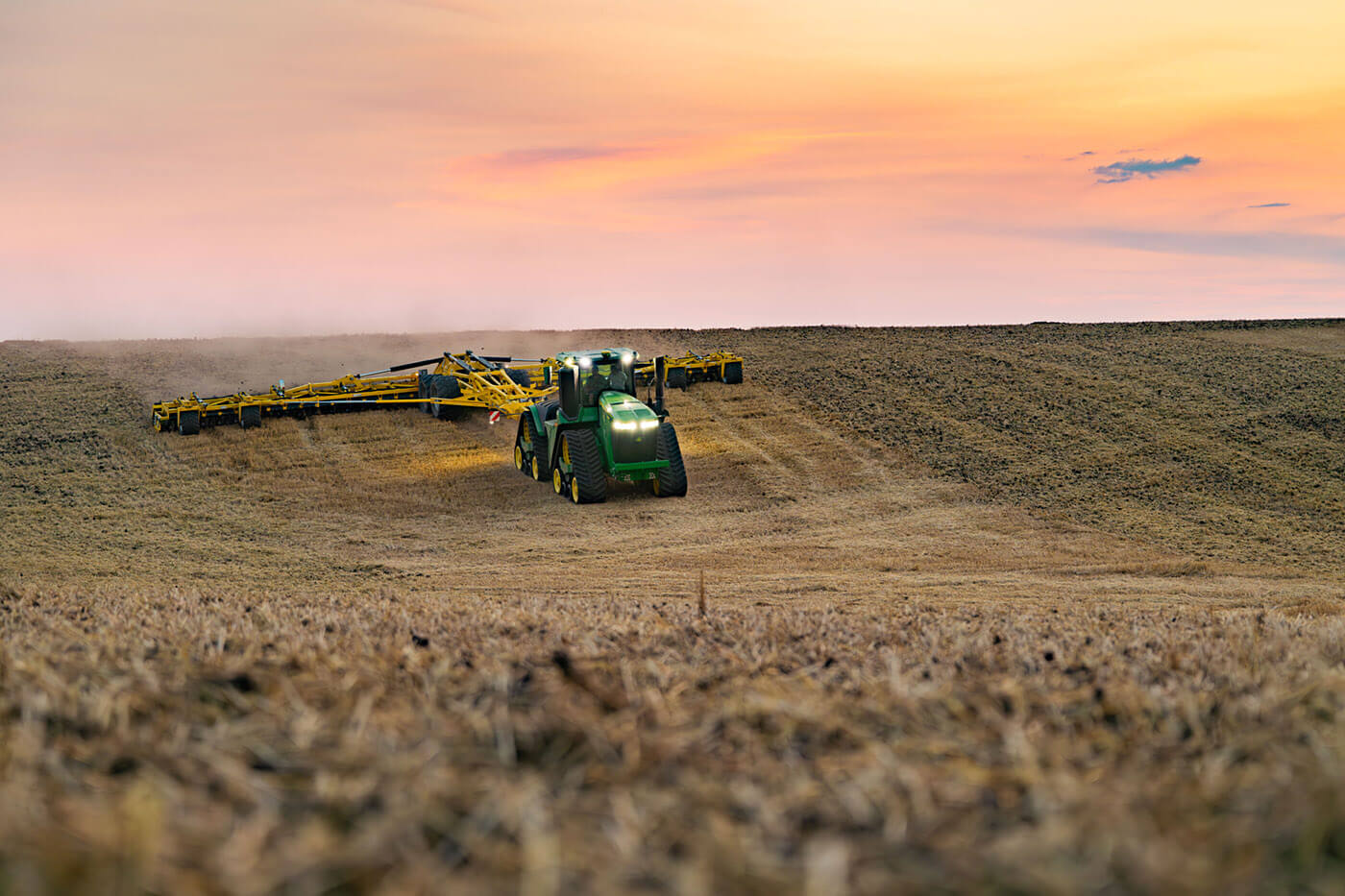 The cultivator was equipped with 560mm diameter discs (5mm) and a 630mm diameter rear V-Ring packer with scrapers.
Working at a depth of 7.0cm, the average output of the disc cultivator was 32.6ha/hr. Maximum working speed of the 9RX was 21km/hr and the total distance travelled was 450.7km.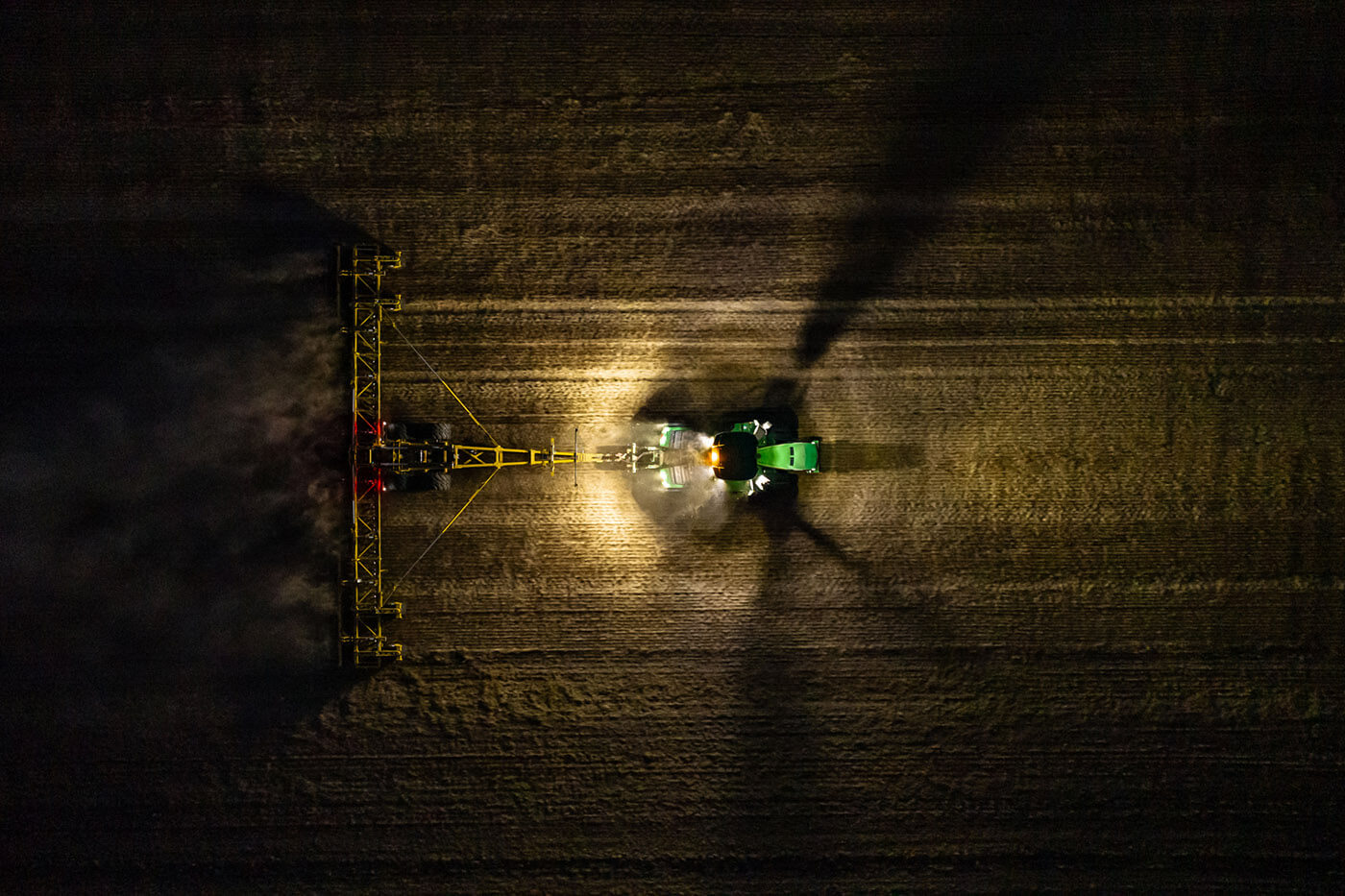 The Czech manufacturer introduced the Swifterdisc XE Mega series in 2021. It is currently available in three models from 14.4m to 18.4m.
The tractor averaged 3.1 litres of diesel per hour and a total of 2,355.61 litres. A small leak on the implement was resolved without major time loss, and when added to the single stop to refill the 9RX's 1,490-litre diesel tank and a change of drivers at the headland, the tractor stopped for just 24 minutes.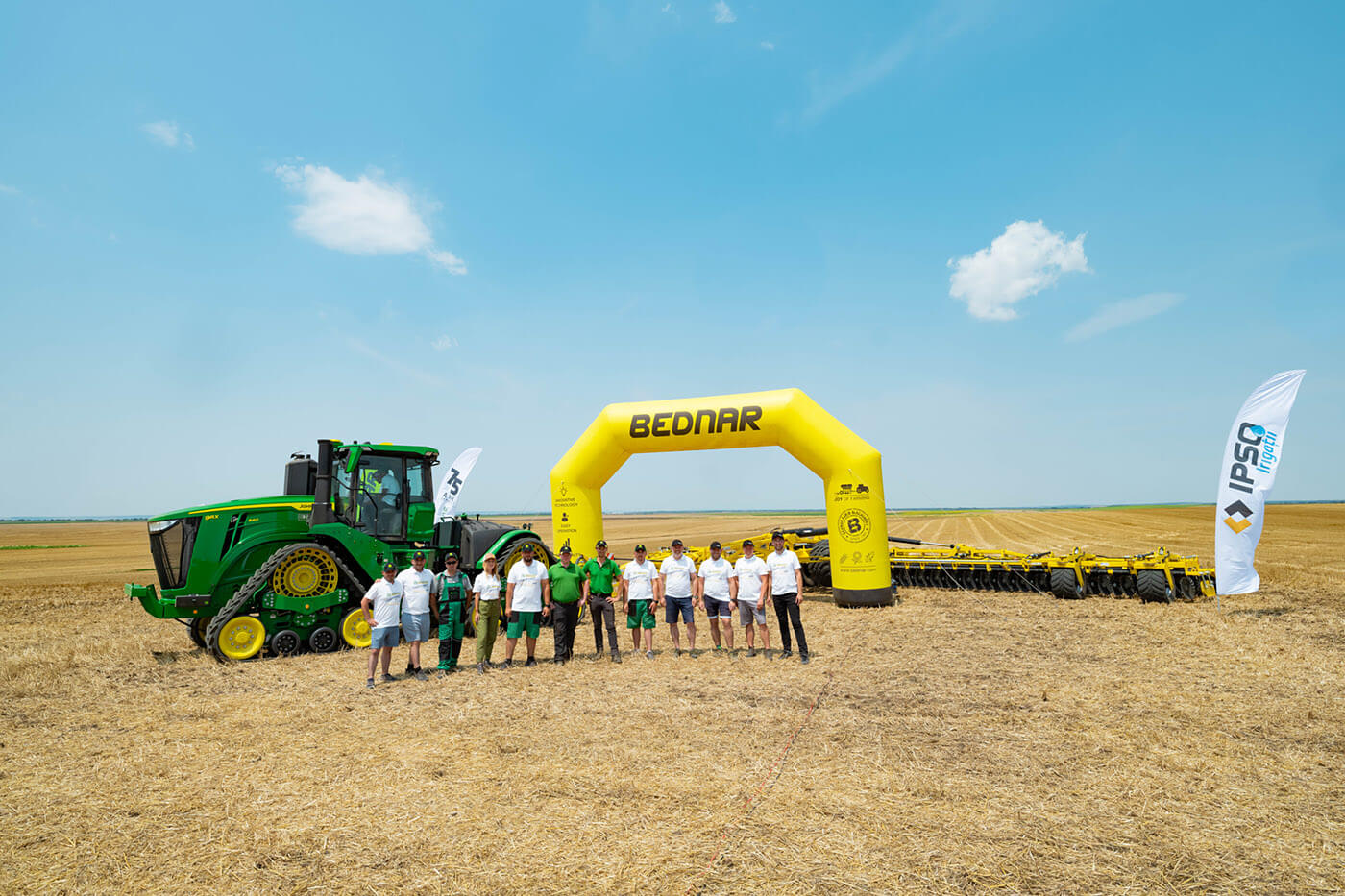 The 24-hour test involved a total of eight employees from Bednar, John Deere and its dealer IPSO.
"We were looking forward to the challenge and were confident we would trump the existing record jointly with Bednar," said Marcus Luchmann, European product marketing manager large tractors at John Deere. "At the same time, the record setup helped us to prove our 9RX top model's pulling performance and low fuel consumption in the field."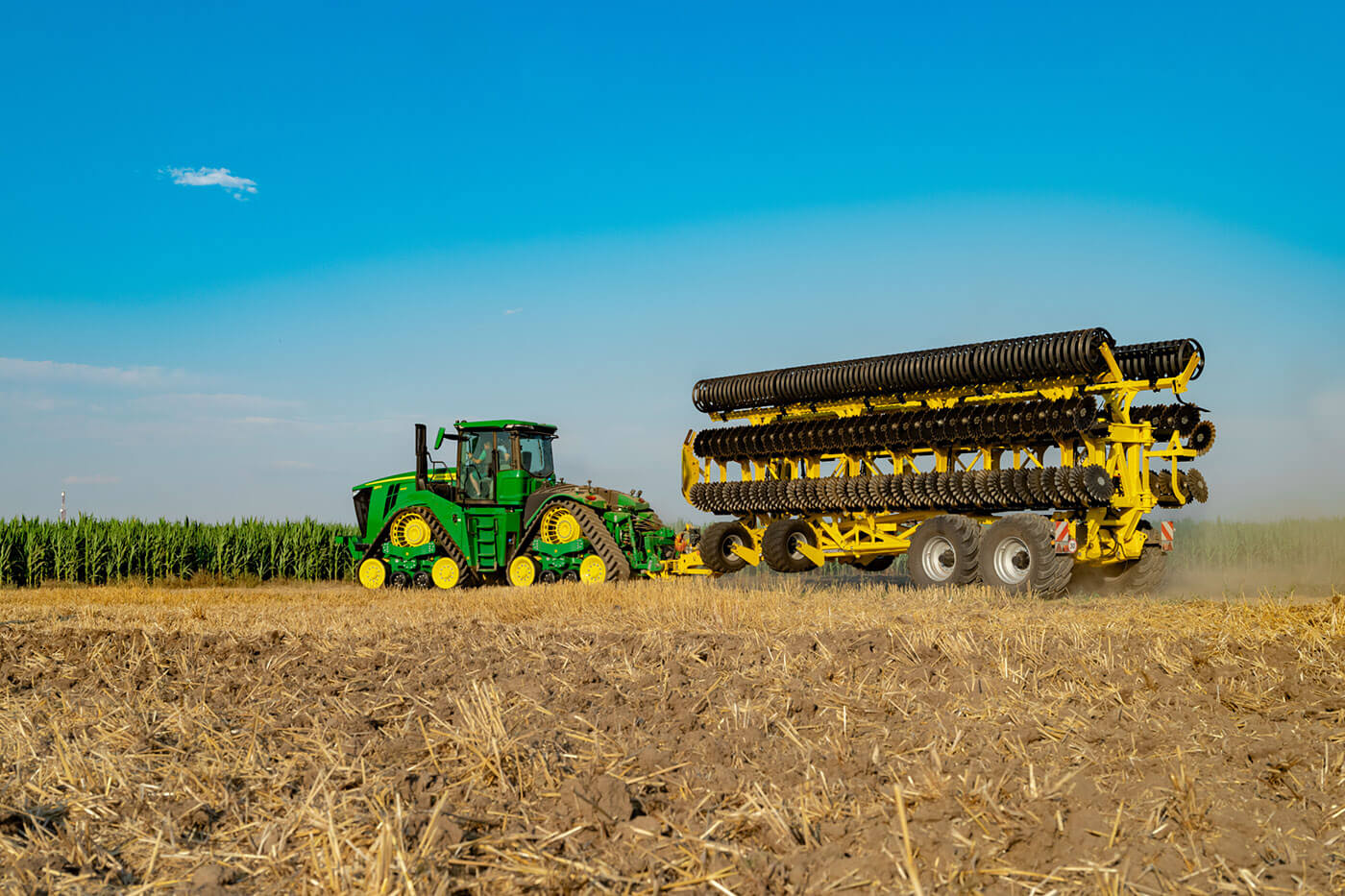 Weighing 22.3t, the Swifterdisc folds to a transport width and height of 3.0m and 4.0m, respectively (with single row packer).
For more up-to-date farming news click here and subscribe now to profi and save 47%.