Agritechnica is back. The major European machinery event gets underway on Sunday having last taken place in 2019. And if the numbers of new tractors already announced is anything to go by, this is going to be one heck of a gig to go to.
Many of the big names, including Case IH, Claas, Fendt, New Holland, McCormick, Steyr and Valtra, have already announced some of the new diesel, hybrid, hydrogen, electric and autonomous tractors they plan to bring to the German show (see links at bottom).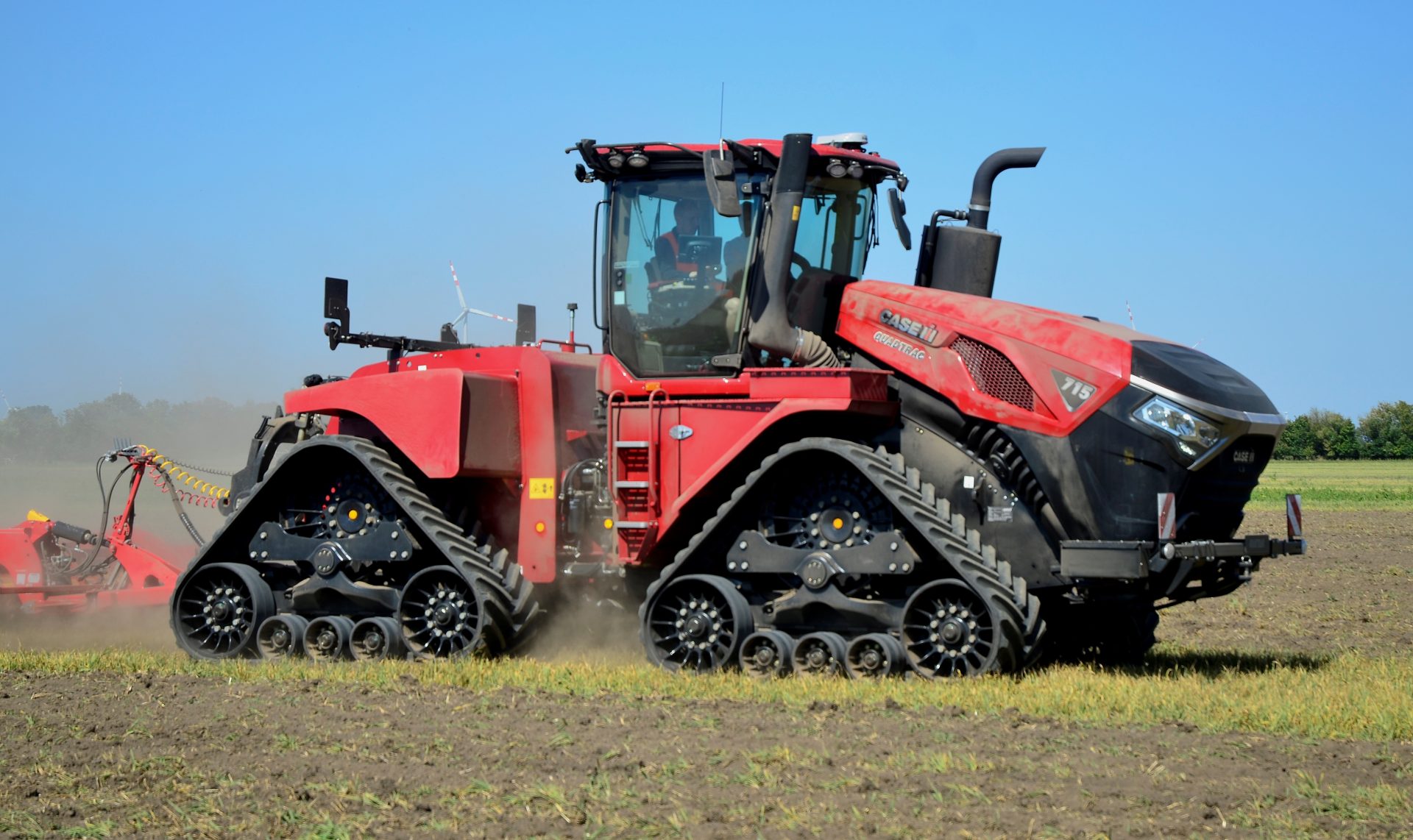 But don't be surprised if several others make an appearance – Deutz-Fahr and Massey Ferguson have both decided to hold off until the doors open before revealing the details of the new 6 and 9S series, respectively. John Deere has confirmed it will show a 9.0l concept engine that can run on ethanol, but otherwise is saying nothing until the show gets underway on Sunday.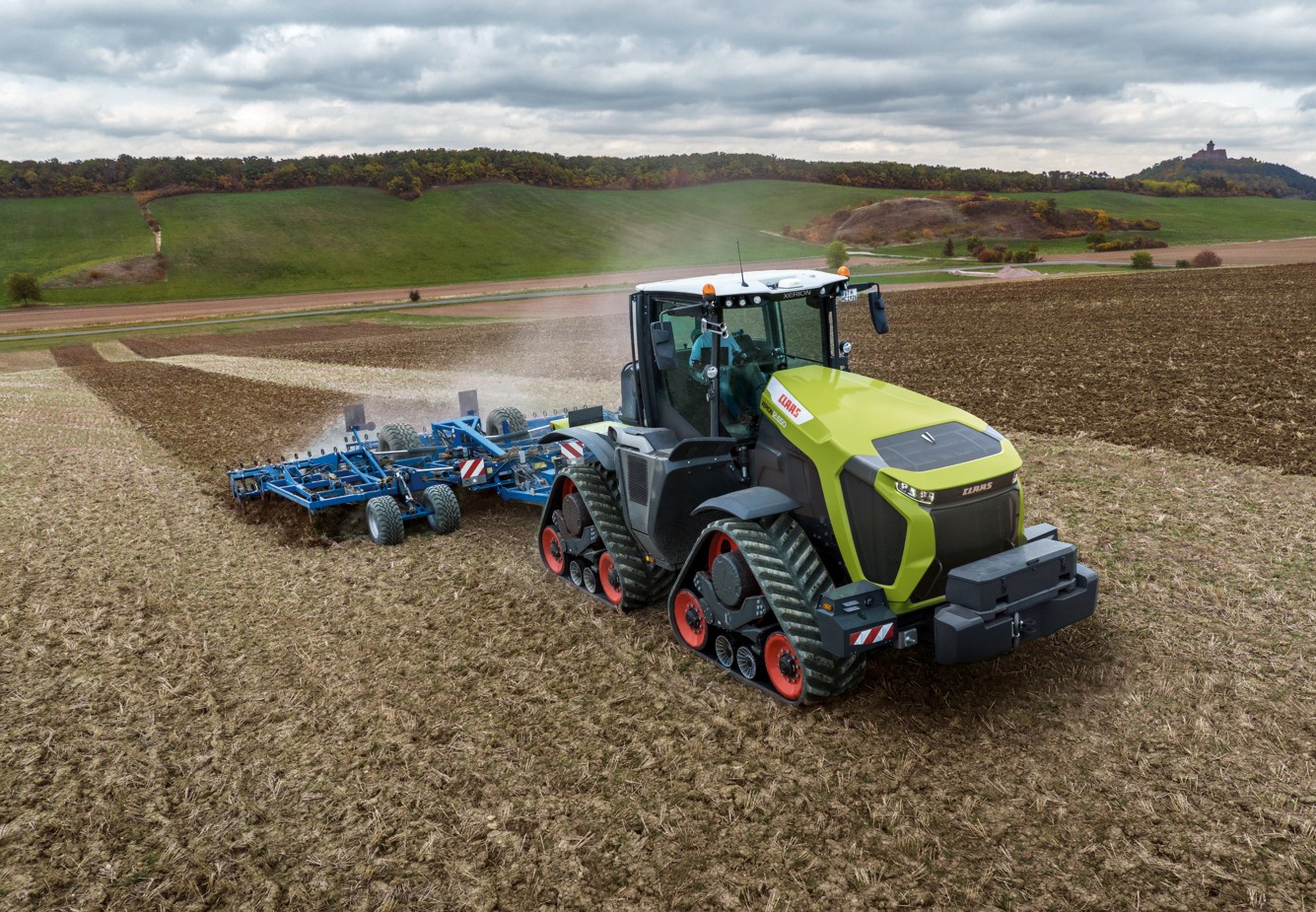 If you want to visit all the tractor stands in one day then the advice is to wear some comfy shoes. Strategically spread out at all four corners of the Hannover Fairgrounds, seeing all of them means walking thousands of steps through all 24 massive halls.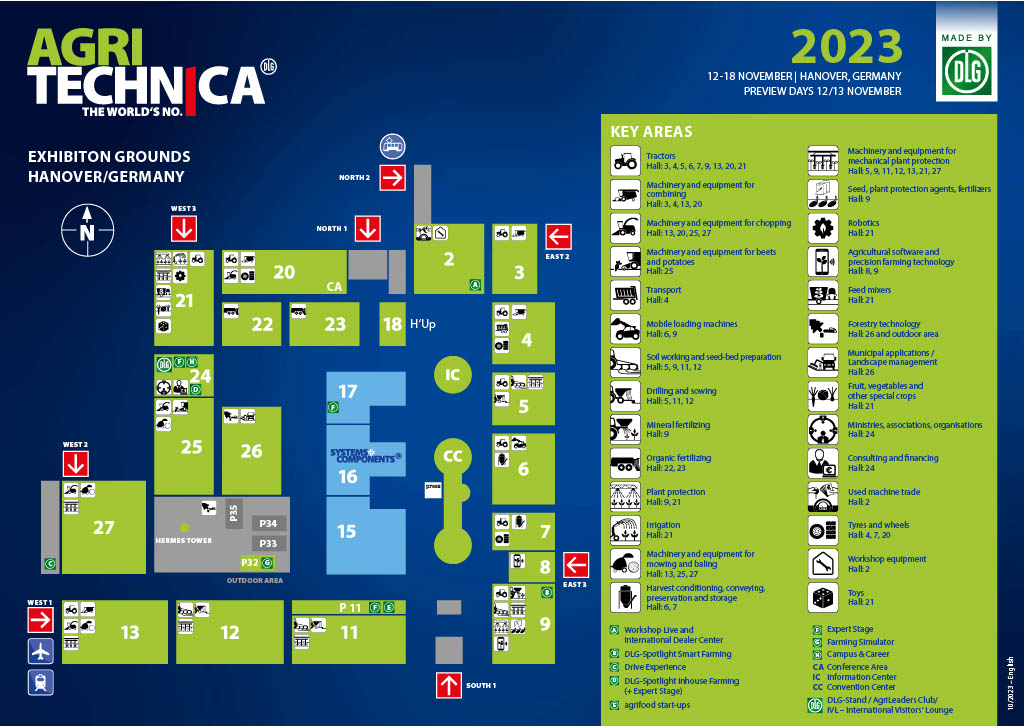 Starting clockwise from the northern entrance, the first major player is CNH (Case IH, New Holland and Steyr) in hall 3. Kubota, another company that has said nothing about its Agritechnica novelties, is not far away in hall 5. Turkish manufacturer Hattat also has a stand in this same building.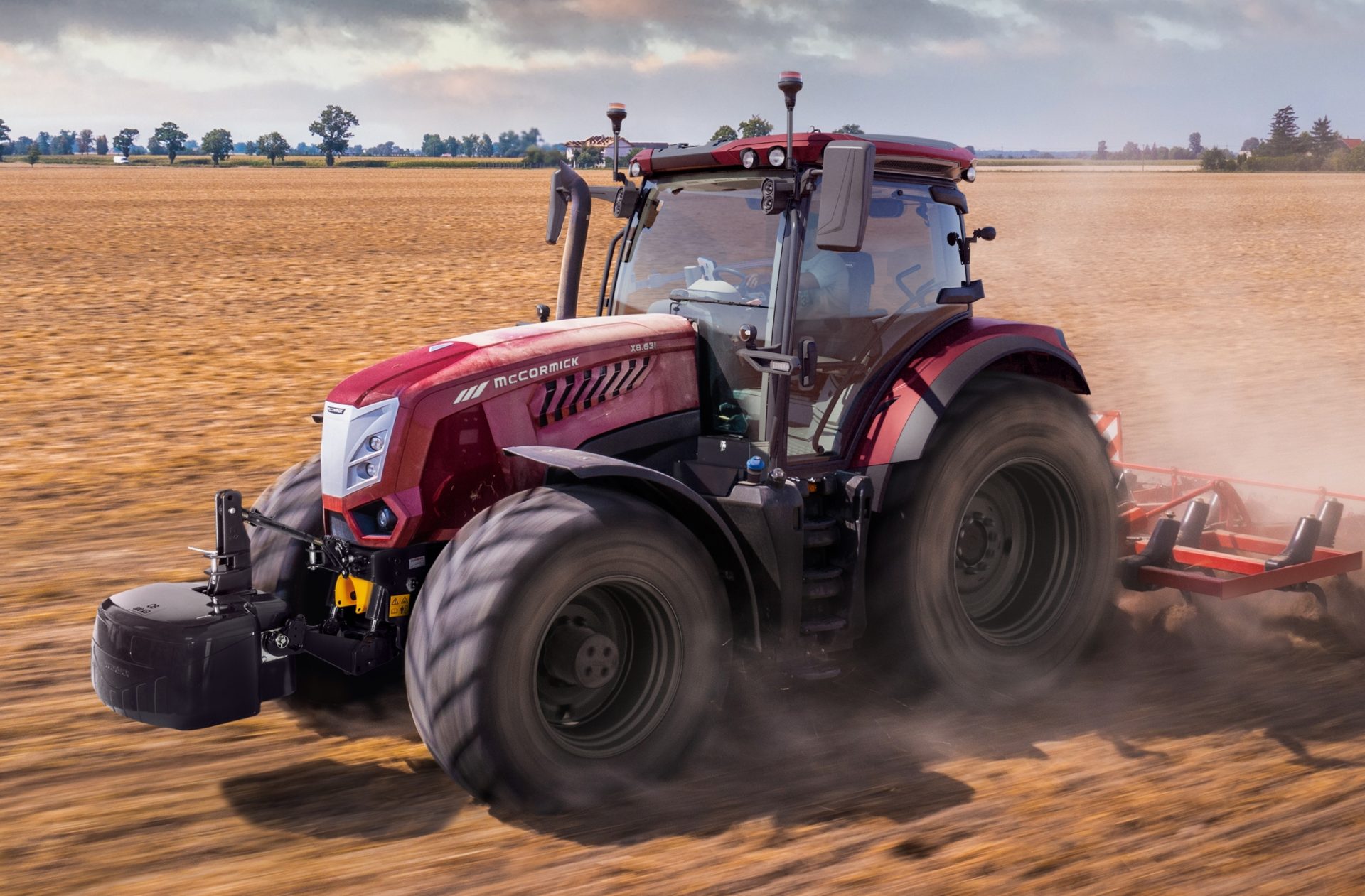 Fellow Turkish manufacturer Basak is next door in hall 6, while hall 7 contains an interesting mixture of brands including TYM (China), Solis and Standard (India) and Lindner (Austria). Lovol, the Chinese manufacturer behind the ill-fated attempt to establish the Arbos brand in Europe, is also in hall 7. This company recently showed a 380hp CVT tractor at a Chinese machinery show. It will be interesting to see if it is on the firm's Agritechnica stand.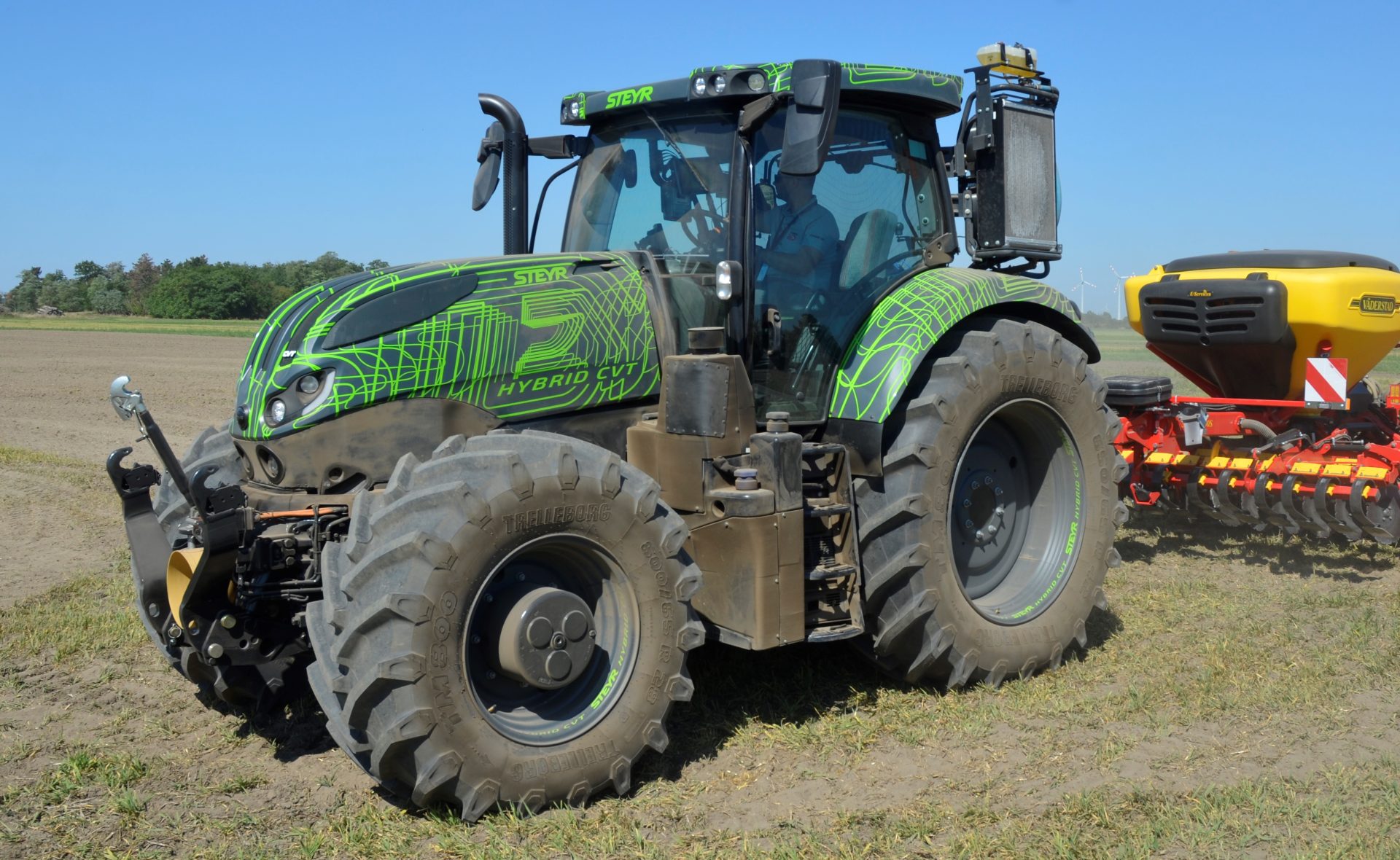 We are not aware of any new tractors of the JCB stand in hall 9. Rostselmash is usually in the same hall, but the Russian firm is not listed. Neither is Belarus, and while Zetor is close to launching a new range of tractors the Czech manufacturer will not be at Agritechnica.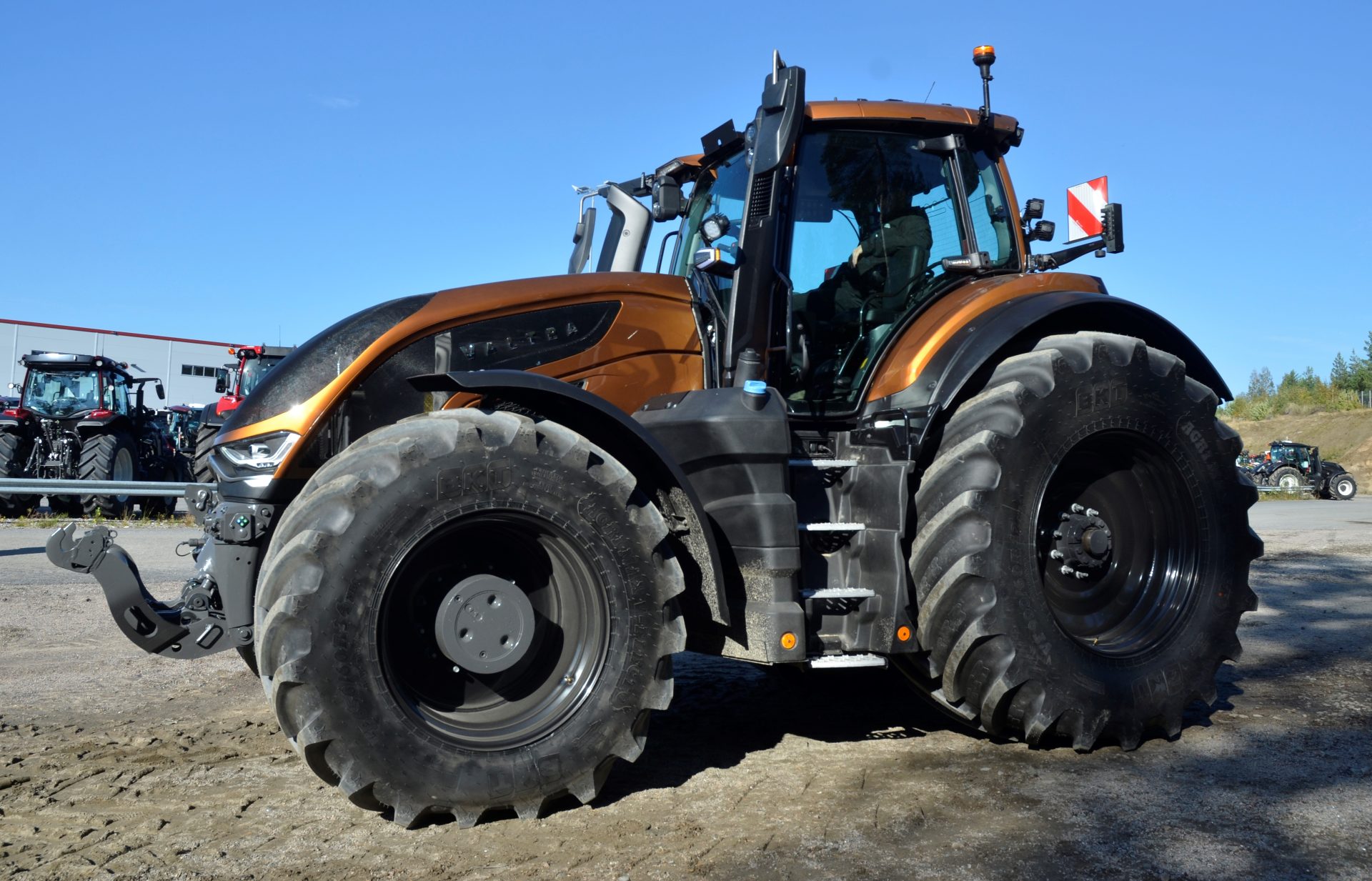 From hall 9 it is a decent stroll to the Claas and John Deere stands in Hall 13, and an even longer walk to the last two main tractor halls of 20 and 21.
Italian manufacturer Argo Tractors (Landini and McCormick) is in hall 21, and we expect to see plenty of new tractors on the Agco (Fendt, Massey Ferguson and Valtra) stand in hall 20. Chinese manufacturer YTO is also in hall 20.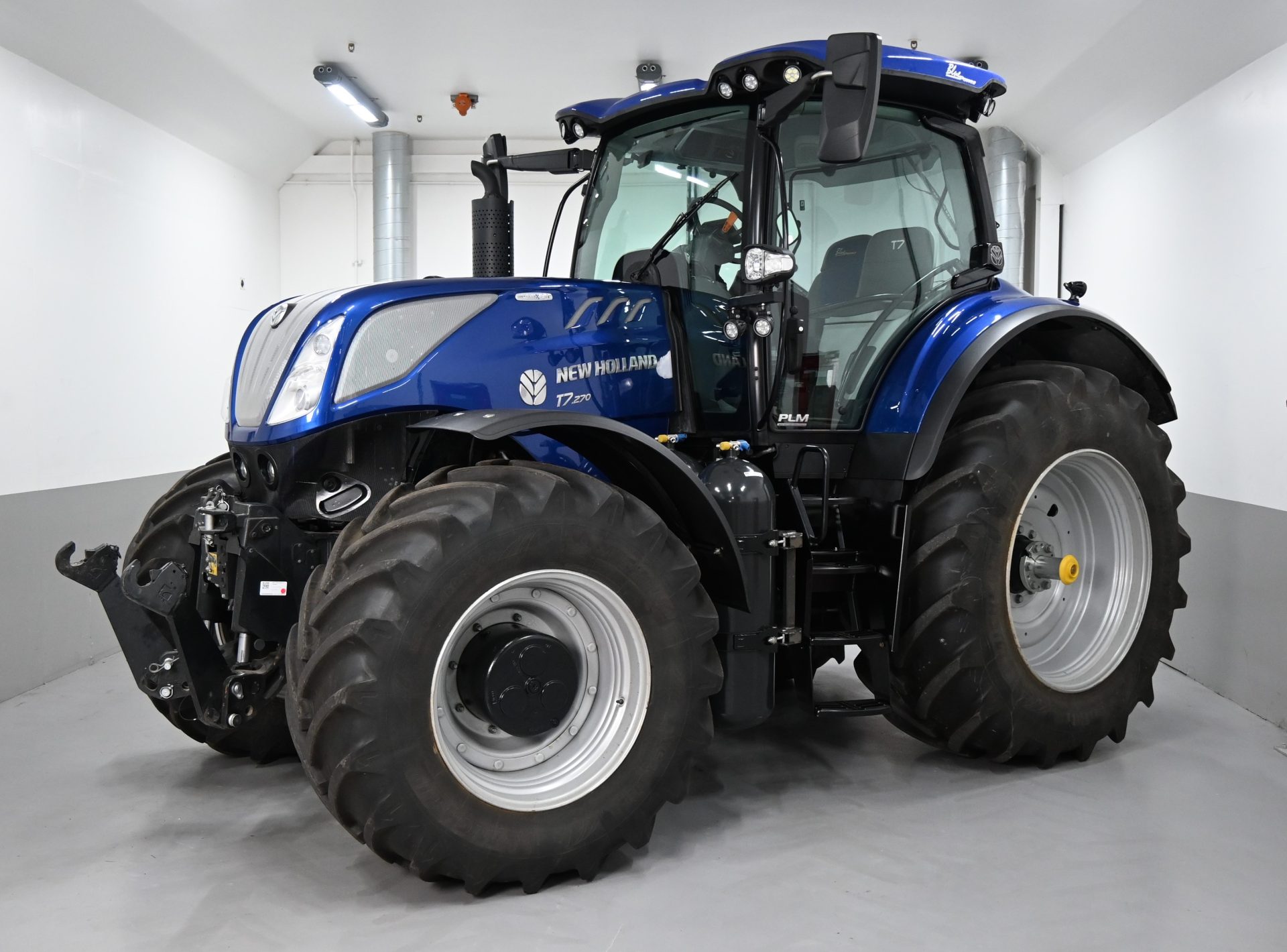 Happy walking and if you are not going to Agritechnica then the profi editorial team will cover all the highlights for a forthcoming issue of the magazine.
In the meantime, the following links detail some of the new tractors that will be on display at Agritechnica:
New Quadtrac king nearly 780hp – Profi
Powershift tranny for Case IH Vestrum – Profi
Biggest ever Xerion packs over 650hp – Profi
Claas Axos 200: compact all-rounder – Profi
John Deere ethanol engine at Agritechnica – Profi
Four-cylinders, up to 224hp, the Vario 600 – Profi
Gas fuelled New Holland T7.270 on sale next year – Profi
Mystery Massey, the new 9S – Profi
Clever McCormick cab at Agritechnica – Profi
Steyr tests diesel-electric tractor – Profi
Valtra S returns to Suolahti with 420hp – Profi
For more up-to-date farming news click here and subscribe now to profi and save 47%.